Collin County Defense Attorneys for Voyeurism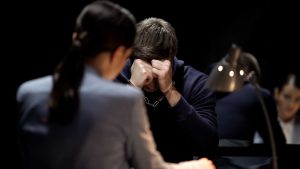 Facing charges of a sex crime of any type is distressing. Federal and state prosecutors aggressively pursue the most severe punishments the law permits in these cases. Prosecutors and police devote substantial resources to cases involving sex crimes.
A conviction for a sex crime has long-term, life-changing effects. Some consequences, such as a listing with a sex offender registry, are court-imposed restrictions that can last a lifetime. Others involve the societal stigma applied to those who are arrested for or charged with sex crimes and how this stigma affects their ability to find a job or place to live.
If you face charges of voyeurism in Collin County, you must act immediately and consult a Collin County sex crimes attorney about defending yourself. At Rosenthal Kalabus & Therrian, our criminal defense lawyers have decades of experience handling sex crime cases. We provide high-quality legal representation and will tirelessly advocate for you.
Take the first critical step in protecting your rights, freedom, and reputation. Call Rosenthal Kalabus & Therrian today at (972) 752-0603 to schedule a consultation. We will review your circumstances and explain your best options to help you move forward and resolve this agonizing, stressful situation.
Voyeurism Under Texas Law
Texas passed the state voyeurism law in 2015. The law aims to protect the privacy of individuals by criminalizing the conduct of "peeping toms." The Texas voyeurism statute makes it a crime for a person intending to arouse or gratify their sexual desire to observe another person without the other person's consent. The act must occur while the person under watch is in a home, building, or structure where they enjoy a reasonable expectation of privacy.
Reasonable Expectation of Privacy
A prosecutor must prove that the victim of any alleged voyeuristic act had a reasonable expectation of privacy in their building when the act occurred. In analyzing the person's expectation, the court must consider "the totality of the circumstances" surrounding the intrusion.
A "reasonable expectation of privacy" is a legal term describing a person's assumption of privacy in some place at some time. The law protects your right to privacy if your expectation of privacy in this location is reasonable. A reasonable expectation of privacy refers to a place and time when a reasonable person would believe they were alone without fear or apprehension that another person could view, record, or broadcast their actions.
The best example where you have a reasonable expectation of privacy is inside your home. You would not have a reasonable expectation of privacy in the center of a crowded mall at noon on a Saturday.
Voyeurism Charges and Penalties
Texas law classifies a voyeurism offense as a Class C misdemeanor. This class misdemeanor carries a fine of up to $500 but no jail time.
Texas charges a voyeurism offense as a Class B misdemeanor if the alleged perpetrator has two or more previous convictions of a voyeurism offense. A Class B misdemeanor in Texas can result in jail time of up to 180 days in county jail and a fine of up to $2,000.
A voyeurism offense is prosecuted as a state jail felony if the victim is younger than 14 years of age at the time of the offense. Defendants under 14 convicted of this crime serve state jail felonies in a state jail. Punishment for a state jail felony ranges from 180 days to two years and a fine of up to $10,000.
If a person commits voyeurism, but the act also constitutes another criminal offense, a Texas prosecutor can charge you with either crime or both.
Defenses
If you've been charged with voyeurism, several defenses are available. These defenses include:
Consent – If both parties are adults and the act was consensual, it might not meet the requirements of the Texas voyeurism statute.
False accusations – Parties with a pre-existing relationship may engage in a disagreement or conflict, resulting in one party making false accusations.
Insufficient evidence – If evidence of guilt is weak or circumstantial because of no physical evidence or credible witnesses, the prosecution may not have enough evidence to prove each element of an alleged voyeurism offense.
Lack of intent – An individual can avoid a conviction by proving the absence of any intention to achieve sexual arousal or gratification.
Mistaken identity – Evidence that presents doubt about the person who committed the act would exonerate a defendant of a voyeurism charge.
Why Hire Rosenthal Kalabus & Therrian to Defend You Against Sex Crimes Charges?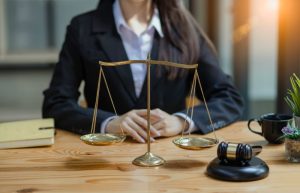 Criminal charges for sex offenses are among the most serious charges you can encounter. Hiring a seasoned sex crimes defense lawyer is likely your best chance of avoiding a conviction. A Rosenthal Kalabus & Therrian attorney will provide a thorough and complete investigation of your case. Our firm has resources to rival any prosecution or law enforcement team. We are the only firm in Collin County with two Criminal Law Board Certified attorneys.
The law requires prosecutors to prove every element of a sex crime charge beyond a reasonable doubt. A criminal defense attorney could obtain any available evidence that precludes a prosecutor from establishing each of these elements. The prosecution knows it cannot win its case if some reasonable doubt exists about any element or component of the crime. A capable, experienced criminal defense attorney can expose flaws in the prosecution's body of proof and help you avoid a conviction and the resulting consequences.
If necessary, an experienced Collin County sex crimes attorney could work to negotiate a favorable plea agreement. If you face sentencing, a Collin County sex crimes lawyer could present a compelling argument to help you obtain the best possible result.
Contact a Collin County Sex Crimes Attorney
When facing criminal charges, you deserve the best defense to assert and protect your rights. You need attorneys with the resources to investigate a case thoroughly and the expertise to present an aggressive, complete defense.
When protecting your freedom now and in the future is your paramount concern, contact an experienced Collin County criminal defense attorney at Rosenthal Kalabus & Therrian to help defend you against any criminal charge. Call (972) 752-0603 and schedule a free, confidential consultation with one of our knowledgeable criminal defense attorneys.
Related Posts: