Garland Criminal Defense Lawyers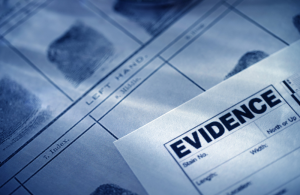 Being charged with a crime can have a devastating impact on your life. Just being arrested can mean losing your job, your home, and your peace of mind. Defending yourself against allegations of wrongdoing is never wise. You need someone who understands how the law works. You need the Garland criminal defense attorneys of Rosenthal Kalabus & Therrian by your side.
If you or a family member have been arrested or charged with a crime in Garland, Texas, you need to contact an attorney right away. The deadlines for appearances, court hearings, and motions in criminal cases are strict and set by law. The courts won't wait for you to pull yourself together and take your time to find an attorney. You need to act immediately.
Call Rosenthal Kalabus & Therrian at (972) 369-0577 right away for a confidential consultation about your case. We're here to help with your case and defend your rights.
Practice Areas
Our attorneys can handle adult and juvenile cases in all these areas. Call us for more information if you've been arrested or charged with a misdemeanor or felony related to:
Even if you're not sure whether you've been charged or if you're only under investigation, call us. Our legal team is here to answer your questions 24/7. It's always better to be sure about the status of your case.
About Our Team
Founding partner Jeremy Rosenthal left a distinguished career as a Collin County prosecutor to start Rosenthal Kalabus & Therrian. He now has more than 200 jury trials to his credit and the respect of judges and prosecutors across the state. Mr. Rosenthal has been named to the Texas Super Lawyers list since 2019. He is a board-certified specialist in Criminal Law and a member of the Texas Bar College.
In addition to his in-depth study of criminal law, partner Bo Kalabus has taken the time to familiarize himself with many aspects of criminal law in the field, including learning how to perform a field sobriety test and how blood alcohol level testing is carried out. Mr. Kalabus has been on the Texas Super Lawyers list since 2012 and has an Avvo rating of 10, or "Superb."
Our legal team can handle cases in juvenile and adult court, ranging from misdemeanor possession to felony assault. We know the legal system is complex and confusing to the layperson, and we don't expect the average person to understand it. We can guide you through the process. If you're in Garland or any surrounding area and need assistance on a criminal matter, call Rosenthal Kalabus & Therrian at (972) 369-0577 right away.
Frequently Asked Questions
Most of our clients come in with questions. We've answered some of the ones we hear most often for you here.
I've been arrested. When do I need an attorney?
Right away. One of your Constitutional rights is to have an attorney as soon as you ask for one (Sixth Amendment). You are entitled to have an attorney during all critical steps in your arrest and processing. This means during any interrogation about the crime, during your arraignment, and during an in-person lineup.
The police didn't read me my rights. That means I'm free, right?
No. That only happens in the movies. The Miranda warning ("reading you your rights") only needs to be given before the police question you about the specific crime for which you were arrested. They can ask you about other things if they want to. You don't necessarily have to answer them.
There are some things you should tell the police after an arrest when they ask you. These are your name, your birthdate, and your driver's license or Social Security number. The police need to confirm your identity so that you can be processed and released. You may hear people say you don't need to say anything, and it is true that the police will eventually figure out who you are. But the longer it takes, the longer you will stay in jail.
What is a bond hearing? How can I make the judge let me go?
Your bond hearing is when the judge decides how much money you'll have to put in the court's account before you can be released. It can range from zero to infinity. You are allowed to have an attorney at your bond hearing, and if you do, the best thing to do is say nothing and let your attorney talk. The judge will base the bond amount on several things:
Statutory requirements, if any
The severity and nature of the crime
Your ties to the community
Your attitude and demeanor during arrest, incarceration, and hearing
Your employment, family, or criminal contacts
The purpose of the bond is to make sure you show up for trial. If you seem like a flight risk, your bond will be much higher than if you have a steady job, a spouse and three children, and are a member of your church. If you behave like some of the people you see on reality TV, you will sit in jail until your trial.
I admit I did the crime. Why do I need an attorney?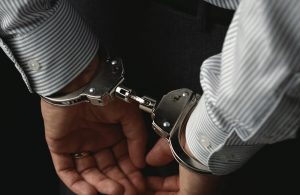 We're not here to judge you. Maybe you did commit the crime you were arrested for. But there is a long way to go between arrest and incarceration. There are many ways an experienced defense attorney can make your future brighter, even if you did commit the crime.
Pleading down to a lower charge can take you out of felony range—more than a year in prison—to misdemeanor range—less than a year in jail, or even probation and fines.
Diversion through drug court or other interventions can be offered in place of incarceration.
Mitigating circumstances and expert testimony can be provided to lessen the sentence.
There are other legal facets to handling a case that the layperson doesn't know. Even if you admit that you committed a crime, that doesn't mean you deserve the maximum punishment. You always deserve to have your rights protected at every step in the process. That's why we're here.
Get Help Today
Contact Rosenthal Kalabus & Therrian at (972) 369-0577 today if you need an experienced criminal defense lawyer in the Garland, Texas, area. We're here to fight for your rights. We'll be in your corner when things look their worst. Call us today.