Murphy Criminal Defense Lawyers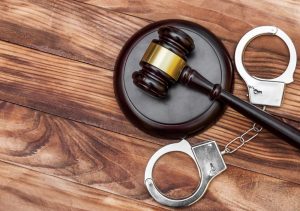 If you were arrested for a criminal offense or were charged and awaiting trial, you should contact Rosenthal Kalabus & Therrian immediately. We can review the circumstances of the crime to determine a legal strategy that could work to defend you against the charge you face. Our legal team has experience handling criminal cases and will work hard to get your case dismissed or your sentencing reduced.
After an arrest, you face a range of life-altering consequences. You could spend time in jail if the jury convicts you of the crime. Even if your defense attorney can get the charge dropped, you still have to deal with the consequences of the arrest. The legal and personal ramifications are far-reaching and can upend every part of your life.
At Rosenthal Kalabus & Therrian, our Murphy criminal defense lawyers are ready to represent you during legal proceedings. We will create a plan we believe can work in your favor. You will be our top priority when you hire us as we defend you against the criminal charge you face. You can count on us to protect your rights and fight for your freedom.
Call us for a free consultation today at (972) 369-0577.
Criminal Cases Rosenthal Kalabus & Therrian Takes
Rosenthal Kalabus & Therrian has years of experience defending clients in criminal cases involving:
You have a right to defend yourself in court. Rosenthal Kalabus & Therrian has a team of dedicated and aggressive criminal defense lawyers in Murphy, TX, ready to help you fight the prosecution's case.
Sentencing for Criminal Offenses in Texas
Sentencing for crimes falls under two main classifications – misdemeanors and felonies. Each has multiple classes or degrees based on the type and severity of the offense. If you're convicted, the punishment will depend on whether you were charged with a misdemeanor or felony and the circumstances involved in the offense.
Common examples of misdemeanor offenses in Texas include:
First offense DWI
Petty theft
Drug crimes involving small amounts of a controlled substance
Disorderly conduct
Common examples of felony offenses in Texas include:
Robbery
Stalking
Indecent exposure to a child
State law provides sentencing guidelines a judge can follow to determine what penalty a defendant deserves. The judge can also consider additional factors to increase or decrease the prison term. Below are the sentencing guidelines for misdemeanor and felony crimes.
Class C misdemeanor
Class B misdemeanor
Up to a $2,000 fine;
No more than 180 days in jail; or
Both.
Class A misdemeanor
A fine of up to $4,000;
Maximum of one year in jail; or
Both.
State jail felony
Between 180 days and two years in state jail
A maximum of a $10,000 fine
Third-degree felony
Two to ten years in the Texas Department of Criminal Justice
Up to a $10,000 fine
Second-degree felony
A maximum of a $10,000 fine
No less than two years but no more than 20 years in the Texas Department of Criminal Justice
First-degree felony
Life term in the Texas Department of Criminal Justice or between five and 99 years imprisonment
Maximum of a $10,000 fine
If you're a repeat offender, you could face enhanced sentencing under Texas Penal Code Chapter 12 Subchapter D. For example, if you are on trial for a third-degree felony offense, the judge could enhance your sentence to a second-degree felony if you were previously convicted of another felony. Enhanced sentencing also applies to misdemeanor crimes.
Common Defenses Against Crimes in Texas
The criminal defense lawyers in Murphy, TX, at Rosenthal Kalabus & Therrian know how to defend our clients against the charges they face. We have experience using various defense strategies involving misdemeanor and felony offenses.
The defense we use will depend on multiple factors, including the nature of the crime you were charged with, whether you're a repeat or first-time offender, and the victim involved.
The most common defenses include:
Alibi
Innocence
Mistake of fact
Self-defense
Defense of others
Affirmative defenses
Duress or coercion
Unlawful search and seizure
Involuntary intoxication
Expired statute of limitations
Rosenthal Kalabus & Therrian will tirelessly work to defend you in court. We will try to disprove the prosecution's case so the jury can find you innocent. Our legal team knows what's at stake and will work towards a desirable outcome for you.
Why You Need a Defense Lawyer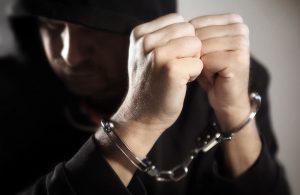 Many people rely on a public defender or choose not to seek legal representation after an arrest. You might believe you can handle your case alone, especially if you were arrested for a non-violent misdemeanor offense. Unfortunately, you could face various obstacles that delay your case or cause you to lose.
When you're facing a possible prison sentence, you need the assistance of an experienced and knowledgeable criminal defense lawyer. Rosenthal Kalabus & Therrian knows how to disprove the prosecution's theories and instill doubt in the juror's minds. Our job is to create reasonable doubt so a jury can't convict you of the crime. We have the resources to track down witnesses, secure video surveillance, and gather additional evidence to get your sentencing reduced or the charges dropped entirely.
Contact Us
Rosenthal Kalabus & Therrian strongly believes every person charged with a criminal offense deserves a fair trial. We can review all the facts and obtain crucial evidence to fight for our freedom and future. When you hire us, we will defend you to the best of our ability so you don't face an unjust conviction or punishment.
Our award-winning Murphy criminal defense lawyers have built a stellar reputation in the community. We've received recognition from prestigious organizations, including Super Lawyers, Top 100 Trial Lawyers, and Best Lawyers Under 40. Several of our lawyers also hold a 10.0 Superb rating from Avvo, the highest rating possible.
If you were arrested or charged with a crime in Murphy, do not hesitate to contact Rosenthal Kalabus & Therrian for your free and confidential consultation. We're available 24/7 to speak with you about your case. Call now at (972) 369-0577 or complete our online contact form.