If you've been arrested or if you believe you are under suspicion for aggravated assault in Collin County, don't hesitate to contact the Collin County aggravated assault defense lawyers of Rosenthal Kalabus & Therrian for help right away. An aggravated assault conviction could carry severe penalties, so it is vital to have a team on your side that will fight to defend your rights and your freedom.
Texas Penal Code § 22.02 defines an aggravated assault as the commission of an assault causing serious bodily injury or involving the use or exhibition of a deadly weapon. Under Texas Penal Code § 22.01, a person commits the crime of assault if they intentionally, knowingly, or recklessly cause bodily injury to another person, intentionally or knowingly threaten another person with bodily injury, or intentionally or knowingly cause physical contact with another person that will be regarded as offensive or provocative.
While assault could be charged as a misdemeanor offense, an aggravated assault will result in felony charges. Rosenthal Kalabus & Therrian is the only law firm in Collin County to have two Criminal Law Board Certified partners. Call (972) 369-0577 or contact us online to set up a free consultation.
If you or a loved one was arrested for an alleged aggravated assault in Collin County, it is in your best interest to hire an experienced criminal defense attorney to represent you as soon as possible.
Contact Us Today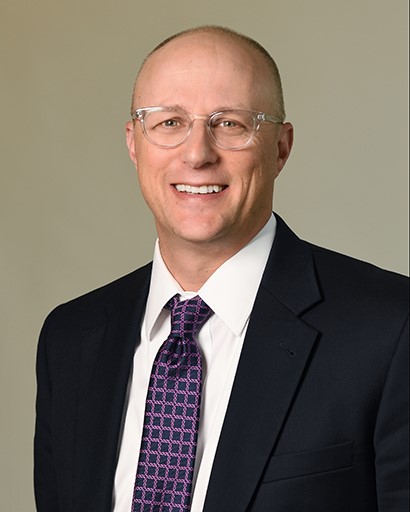 Do I Need an Aggravated Assault Defense Lawyer?
An aggravated assault is a serious violent crime in Texas. A conviction for aggravated assault could lead to many problems down the road because of its appearance on your criminal record.

When you have been convicted of aggravated assault, you could have difficulty obtaining a job, getting housing, or having your professional licensing approved. You will want to have an experienced attorney who can fight to help you achieve the best possible outcome in your case.

If a prosecutor lacks the evidence needed to prove your guilt beyond a reasonable doubt, your lawyer may be able to negotiate a reduction in or possibly even the complete dismissal of the criminal charges. Prosecutors are rarely willing to negotiate with unrepresented defendants. You must make sure you have an attorney, so you are not the subject of a pursuit for maximum punishments.

A lawyer is also going to be able to assist by conducting their own independent investigation of your arrest to collect evidence that may be used in your defense. The attorney will be able to determine your strongest defense options to help you possibly avoid a conviction.
Why Choose Rosenthal Kalabus & Therrian To Handle My Case?
Rosenthal Kalabus & Therrian is the largest criminal defense firm in Collin County. Because of our size, clients enjoy the benefit of multiple attorneys collaborating together on their case.
Founding partner Jeremy Rosenthal is Board Certified in Criminal Law by the Texas Board of Legal Specialization. Roughly 1 percent of attorneys are Board Certified.
Mr. Rosenthal is a former Assistant District Attorney in Collin County and the former Chief Prosecutor for County Court at Law Two. He has almost two decades of legal experience and is a Board Member of the Texas Criminal Defense Lawyers Association. He is also a member of the National College of DUI Defense and the National Association of Criminal Defense Lawyers.
What is Aggravated Assault?
Crimes of assault have similar names, but their definitions vary greatly, which also means the penalties for types of crimes vary greatly as well. Aggravated assault, as defined by the Texas statute, occurs when an individual uses force to cause serious bodily harm to another person or uses or exhibits a deadly weapon while committing an assault. Aggravated assault is considered a second-degree felony offense.
The crime can rise to a first-degree felony offense if the individual uses a deadly weapon in the commission of an assault and causes serious bodily injury to another person. Aggravated assault may also be considered a first-degree felony offense if the accused individual committed the act against a public servant or in retaliation against a witness or informant. Aggravated assault can also be considered a more serious offense when the individual knowingly discharges a firearm near occupied buildings or cars.
Aggravated Assault Cases We Handle
Aggravated assault is generally charged as a second-degree felony. A conviction is punishable by up to 20 years in prison and/or a fine of up to $10,000.
Aggravated assault can be charged as a first-degree felony when the alleged offender uses a deadly weapon during the assault and causes serious bodily injury to a person whose relationship to or association with the alleged offender is a family member, household member, dating relationship, security officer, or a public servant. It is also a first-degree felony if the alleged offender operates a firearm from a motor vehicle in the direction of another vehicle, building, or habitation, behaved recklessly as to whether that vehicle, building, or dwelling is occupied, and causes serious bodily injury to another person in discharging the firearm.
A first-degree felony conviction is punishable by up to 99 years or life in prison and/or a fine of up to $10,000. Texas Penal Code § 1.07(46) defines serious bodily injury as "bodily injury that creates a substantial risk of death or that causes death, serious permanent disfigurement, or protracted loss or impairment of the function of any bodily member or organ."
What is the Cost of an Aggravated Assault Lawyer?
Putting a price tag on legal counsel is difficult. The cost depends on the type of case and the circumstances surrounding the aggravated assault incident itself. One thing is certain. The cost of not hiring a qualified attorney to handle your case is extremely high.
An aggravated assault conviction can draw a sentence of up to 20 years in prison. That doesn't include the massive fines, probation, and court costs associated with a conviction. In some extreme cases, aggravated assault can be considered a first-degree felony offense, which can carry a penalty of up to 99 years or life in prison. A conviction, and even just an aggravated assault charge, can also irreparably damage your personal and professional reputation, limit your ability to find a job or housing, and damage your financial stability.
If you've been charged with aggravated assault, you can't afford to take chances with your defense. You need an experienced and skilled attorney that understands what you are dealing with and has the know-how to build a solid defense strategy for your individual circumstances.
At Rosenthal Kalabus & Therrian, we understand that you may have financial concerns, but not hiring an experienced attorney could result in the loss of your freedom. That's why we offer a free consultation to help get you started. We will review the circumstances of your arrest and the facts surrounding your case. We can advise you of your legal options and help prepare you for what's ahead.
Contact us today by calling (972) 369-0577, and let's get started building a defense plan that's right for you.
Aggravated Assault in Texas
According to the Texas Department of Public Safety (TxDPS), there were 75,347 aggravated assaults in the state in 2017. This was a 3.8 percent increase from the 72,609 aggravated assaults in 2016. TxDPS stated an aggravated assault occurs once every seven minutes in Texas.
TxDPS reported that aggravated assault had a crime rate of 266.2 crimes per 100,000 persons, which was a 2.0 percent increase from the rate of 261.0 crimes per 100,000 persons in 2016. Law enforcement officers cleared 48.8 percent of aggravated assaults in 2017.
According to TxDPS, 30.6 percent of all reported aggravated assaults in 2017 were committed with the use of firearms, and other dangerous weapons accounted for 31.7 percent of the offenses. Knives or cutting instruments made up 19.5 percent of weapons used in aggravated assault offenses, while strong-arm weapons such as hands, feet, or fists accounted for the remaining 18.2 percent.
You Can Be Defended, and Rosenthal Kalabus & Therrian Can Help
There are a number of defense strategies that may be effective depending on the circumstances of your case. Before you talk to the police or give an official statement, it is important that you first speak with an experienced aggravated assault attorney. We can advise you of your options and make sure someone is there to protect your rights when you talk to law enforcement officials.
Too often, people assume that calling an attorney is an admission of guilt. It's not. It is a thoughtful and powerful way to protect your rights and ensure that you are being treated fairly in the course of an investigation and potential arrest. Step one in building a solid defense strategy for your situation is getting a skilled defense attorney on your team early on in the process. This gives you the best chance at a positive outcome for your situation.
While aggravated assault is a serious charge with serious punishments, there are defense strategies that may be beneficial in your case. A claim of self-defense is one such strategy. An individual has the right to protect themselves and could be justified in using force when another person is using threats and acting violently.
If you are the one that provoked the initial violence, Texas does not consider retaliatory violence an act of self-defense. Further, self-defense must always be the minimum amount of force possible to ensure your protection. This means that if someone hits you, you can't escalate the violence by running them over with a car. That would not be considered valid self-defense.
The state also allows an individual to claim they were acting in defense of others. You not only have the right to protect yourself, but you also have the right to defend other individuals against violence.
Texas law allows individuals to claim defense of property. If someone is breaking into your home or property, you may be able to use force to protect yourself and your property. This is also known as the "Stand Your Ground Law" in Texas, which is a version of the Castle Doctrine. It gives property owners the right to use force when defending their homes.
Defense strategies may also include other aspects of Texas law that do not require proof of self-defense. In some situations, evidence may be tainted or gathered improperly. There can be situations where law enforcement officers may not have used proper procedures for procuring and securing evidence or witness statements. An experienced defense attorney understands what to look for to build a solid defense strategy that caters to each individual case they represent. There is no one-size-fits-all defense plan.
A skilled attorney must examine the facts and craft a tailor-made defense that works for your circumstances. That's exactly what the team at Rosenthal Kalabus & Therrian does. We know you are facing a difficult and uncertain time right now. What you need is transparent and sound legal advice and guidance to help you get through the often complicated legal framework of criminal cases.
Before you talk to anyone else, talk to a seasoned defense attorney with Rosenthal Kalabus & Therrian. Let us review your case and give you all your legal options. We will work hard to achieve the best result possible for your circumstances.
Frequently Asked Questions about Aggravated Assault
Will I be required to testify at trial?
No. The Fifth Amendment to the United States Constitution provides several essential protections, including that no person can be compelled in any criminal case to be a witness against themselves. When a person exercises this right against self-incrimination, it is colloquially referred to as "pleading the Fifth." While you are not required to testify in your own defense, there could be situations in which your testimony may be particularly valuable. The risk of testifying on your own behalf is that the prosecutor will be able to ask questions during cross-examination, so you must consult with an experienced attorney to determine if it is genuinely in your best interest to testify in your own aggravated assault case.
Can bond be denied to people arrested for aggravated assault?
Also known as "zero bond" cases, a "no bond" order can be involved in particular violent crime cases when the court fears that an alleged offender is a possible flight risk. In other cases, people may be denied bond if they are arrested while they are on probation or have been released on bond for a previous criminal offense. It is common for bond to be denied in aggravated assault cases involving family or household members. You need to make sure that you have a skilled lawyer who can help argue for a reasonable bond that allows you to be released as soon as possible without requiring a significant sum of money to be paid.
Can I seal or expunge an aggravated assault conviction?
It may be possible to seal an aggravated assault if you are placed on deferred adjudication. If you successfully complete deferred adjudication you may apply for an Order of Nondisclosure sealing the record five years from the date of discharge from deferred adjudication community supervision. An expunction is different from an Order of Non-disclosure (sealing order). You may expunge the record only if you are found not guilty, or the case is dismissed, your case is never presented to a Grand Jury and the statute of limitations has expired, or a Grand Jury declines to indict you and the statute of limitations has expired. Even then, it can be incredibly challenging to seal or expunge criminal records. You will make things far easier on yourself by avoiding a conviction in the original trial rather than attempting to rewrite the past retroactively.
Contact a Collin County Aggravated Assault Defense Attorney Today
If you were arrested for an alleged aggravated assault anywhere in Collin County, do not make any statement to authorities until you have legal representation. Make sure your first phone call is to Rosenthal Kalabus & Therrian. Our attorneys will put our experience, skill, and resources to work for you, and we'll work diligently to help you get the most favorable resolution that results in the fewest penalties. We know how scary criminal charges like these can be for you and your family, which is why our team will take the time to sit with you, listen to your story, and help you understand the charges you face. We'll discuss your rights and the best defense strategies for your specific situation, and we'll put all of our efforts into helping you get through this challenging process.We can provide a thorough evaluation of your case as soon as you call (972) 369-0577 or contact us online. Don't wait too long to get the qualified representation you deserve. Instead, call us and let us put our skills to work for you.