Carrollton Criminal Defense Attorney
Have the authorities arrested you or charged you with a crime in Carrollton, Texas? If so, the experienced Carrolton criminal defense attorneys of Rosenthal Kalabus & Therrian are here to help. We understand how getting arrested can be overwhelming and completely change your life. Getting arrested can affect your employment, friendships, and your family.
Whether you're facing charges for assault, DWI, or weapons offenses, you need experienced legal support. The right lawyer can build a solid defense on your behalf and work to get your charges reduced or even dropped.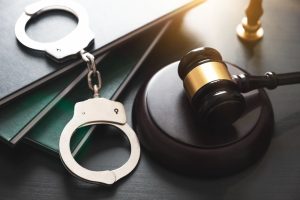 Our Carrolton criminal defense attorneys are relentless negotiators with years of trial experience. We use our skills and resources to protect your rights and aggressively argue your case in court. Under the law, you are innocent until proven guilty. This means the burden of proof lies with the prosecutor. Unfortunately, it often feels like the system has condemned you from the moment of the arrest.
Our criminal defense attorneys can act as your protectors, guides, and confidants. We are advocates who work to ensure that your story is heard. Call our offices today at (972) 369-0577 to schedule your free consultation. Find out how the skilled Carrollton criminal defense lawyers of Rosenthal Kalabus & Therrian work to protect your rights and fight for your freedom.
What Are My Rights After Getting Arrested?
Under the Constitution, you have certain rights even if you have committed a crime. It is important to exercise these rights to help ensure that the system works fairly. These rights include:
The right to remain silent. After getting arrested, you are not required to speak to the arresting officer or anyone else in law enforcement. During the arrest, you should have been read your rights, and those include the right to remain silent. If a police officer tries to ask questions, you have the right to say you will not answer questions without your lawyer present. It is in your best interest to remain silent and wait to speak to your attorney. You may inadvertently make a statement the prosecution can use against you later.
The right to an attorney. Once you tell the police officer that you are using your right to remain silent, you can ask to speak with a lawyer. You can also ask to have them present during questioning. You have the right not to answer questions until your lawyer is present.
The right to protection against unreasonable search or seizure. During your arrest, the police can conduct a limited search for anything that is in plain sight. They may search your person for weapons or anything that could harm them. However, they are not allowed to do a general search unless there's probable cause that evidence of a crime exists or unless they have a search warrant.
The right to a speedy trial. Under the Constitution, you have a right to avoid spending long periods in jail before your first court date. However, your attorney may recommend you waive this right if more time is necessary to develop a solid defense for you.
One significant mistake that people make after an arrest is not choosing to seek legal representation. Just as harmful to their case is choosing to use a public defender to represent them in court. While public defenders often have considerable experience, they also have large workloads. They cannot spend enough time reviewing the evidence in your case to develop the strongest possible defense.
The attorneys of Rosenthal Kalabus & Therrian have the resources and manpower to prevent things from falling through the cracks. We know that everyone has a unique story, and we will take the time to understand yours. Without an experienced attorney who makes your case a priority, you could inadvertently get yourself in more trouble.
If this is your first arrest, you may feel intimidated by the police and the process. This can lead to self-incrimination and the prosecutor later using your words against you in court. It is crucial to have an experienced trial lawyer by your side during this process. One of the most important reasons to hire a defense attorney from Rosenthal Kalabus & Therrian is to avoid mistakes that could cost you your freedom.
What's the Difference Between a Misdemeanor and a Felony?
When a person gets arrested for a crime, they could face either misdemeanor or felony charges, depending on the severity of the situation. Misdemeanors are generally non-violent crimes that do not result in bodily injury to another person.
In Texas, there are three classifications of misdemeanor charges. These include Class A misdemeanor, Class B misdemeanor, and Class C misdemeanor. The penalties you face depend on the class of misdemeanor. Examples of misdemeanors include carjacking, indecent exposure, and a first or second DWI.
The sentence can range from a few days to a year behind bars. A Carrollton defense lawyer can plead for more lenient sentences like probation or community service.
If the illegal activity involved violence that led to injury, death, or financial harm, you might face felony charges. The penalties that follow a felony conviction are typically more serious. They include federal prison time and expensive fines. Common felony offenses include sexual assault, manslaughter, and solicitation of a minor.
What Does it Cost to Speak to an Attorney from Rosenthal Kalabus & Therrian?
You may have understandable concerns about affording a criminal defense attorney. However, it's important to remember that your freedom and your future are at stake. The attorneys of Rosenthal Kalabus & Therrian offer a confidential consultation to discuss your case and provide you with legal advice. We also provide affordable fee structures for any budget. There's no risk and no charge to speak with our skilled attorneys at your first visit to learn about your options.
Fight the Charges with an Experienced Carrolton Criminal Defense Lawyer
Arrested or charged with a crime in Carrollton? Your biggest weapon against prosecution is the experienced defense attorneys of Rosenthal Kalabus & Therrian. Our legal team understands the complex legal procedures of the criminal justice system. We use our knowledge and experience to build the best possible defense to protect your rights and prove your innocence.
We recognize that getting arrested is stressful and may affect the rest of your life. A conviction can cost you the support of your family and the ability to earn a living when you get out of jail. The Carrollton criminal defense lawyers of Rosenthal Kalabus & Therrian care deeply about our clients. We will treat you with compassion and respect and dedicate our time and attention to your case. 
Call the offices of Rosenthal Kalabus & Therrian at (972) 369-0577 today to schedule your consultation. Let's talk about your case and see if we can represent you in Carrollton, Texas.