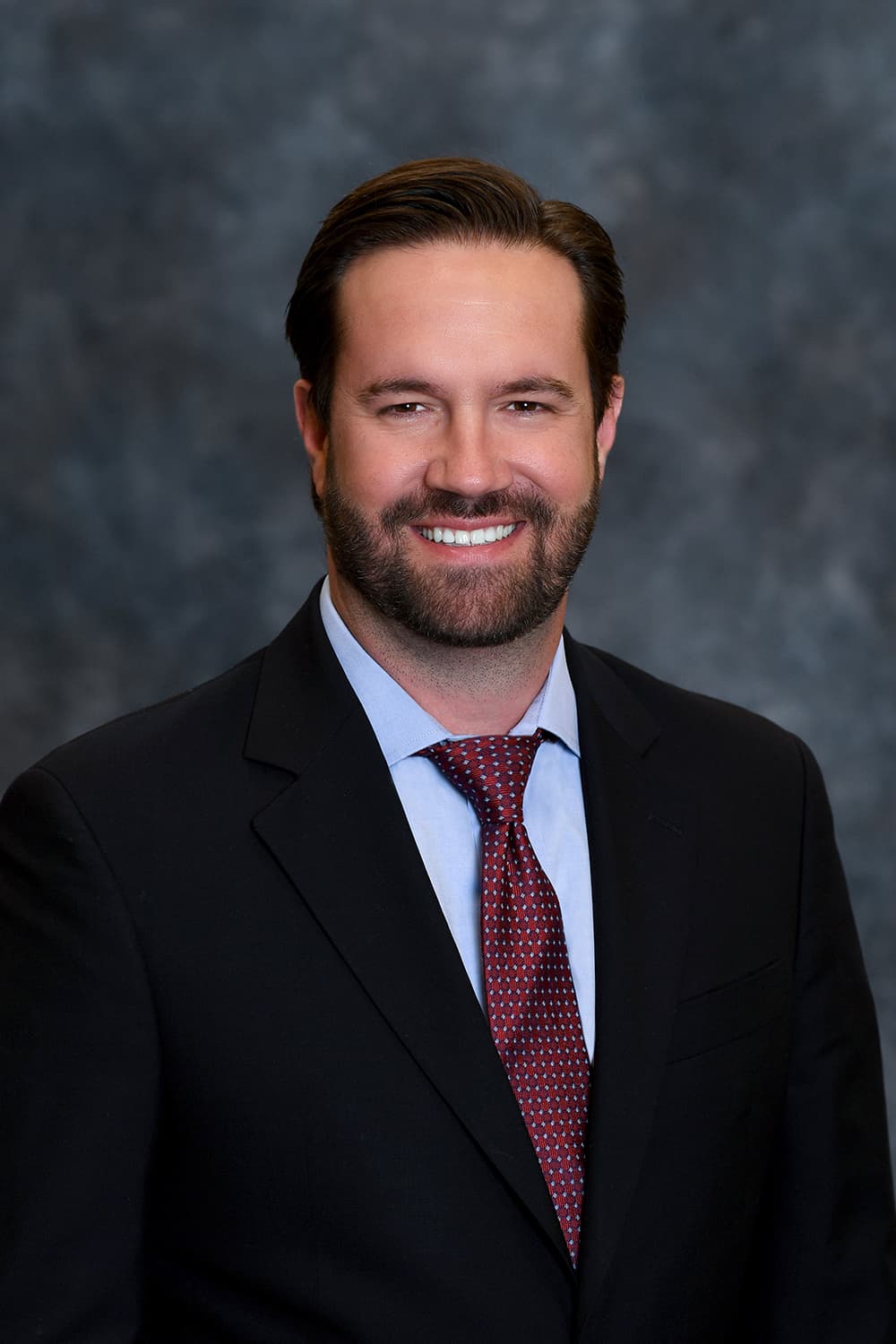 Ryan King
Attorney
(972) 369-0577
king@texasdefensefirm.com
7300 TX-121,
Ste 400, McKinney,
TX 75070
Before joining the law firm of Rosenthal, Kalabus & Therrian, Ryan established his own legal defense practice where he built a reputation as a leader in the legal community with top-notch trial skills and the tools to put his clients in the best possible position for success.
Ryan King began his legal career with the Taylor County (Abilene) District Attorney's Office and quickly transferred to the Collin County (McKinney) District Attorney's Office where he gained valuable insight into the inner workings of law enforcement. After starting with the DA's office, he quickly rose the ranks to Chief Misdemeanor Prosecutor where he led a court team prosecuting all types of misdemeanor charges and represented the office at state-wide DWI conferences. Soon he was promoted to the Felony Trial Division for the 380th and 199th District Courts based on success in the courtroom and his diligent work ethic.
With more than a decade of experience working on both sides of law enforcement, Ryan uses this valuable insider knowledge and experience to the advantage of his clients. Ryan has successfully handled criminal cases, ranging from misdemeanors including DWI, drug possession, theft and domestic assault to high-profile felonies like intoxication manslaughter, felony DWI, aggravated assault, aggravated robbery, manufacture & delivery of controlled substance and murder. He also gathered significant experience with cases involving mental health issues and working with the courts deciding who should be released from jail to seek mental health treatment in better circumstances.
A Collin County native who is proud to call North Texas home, Ryan graduated from Jesuit in Dallas, Ryan accepted an offer to play football for Yale University where he graduated in 2005. At the University of Houston Law Center, he developed a passion for going to trial and defending others which naturally led him to a career in criminal defense.
In 2023 Ryan was elected by his peers to serve as the Vice President of the Board of Directors for the Collin County Criminal Defense Lawyer's Association (3CDLA), a leadership position dedicated to promoting the highest quality legal representation in Collin County and ensuring the fair treatment of people facing the Criminal Justice System.
Ryan is proud to be a part of the firm and its excellent reputation for supporting their attorneys with top-notch facilities and support staff. With Ryan by your side, you can rest assured knowing that you have an experienced litigator who will confidently lead you every step of the way with one goal in mind – winning your case and clearing your name.
During law school, Ryan met his wife Christina, also a passionate and well-regarded defense attorney, and together they are raising their three children in Allen, Texas. If Ryan isn't playing "superheroes" at a local park, or watching a soccer game or dance recital, then you can probably find him in his backyard pepper garden or fishing somewhere in East Texas trying to land a 5-pound bass.
Memberships
Vice President of the Board of Directors for the Collin County Criminal Defense Lawyer's Association (3CDLA)
Texas Criminal Defense Lawyers Association