Rowlett Criminal Defense Lawyer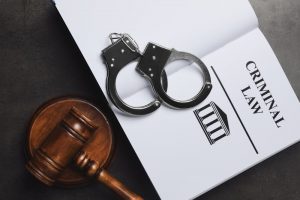 Were you arrested and charged with a crime in Rowlett, Texas? Or, are you concerned that you might be under investigation on suspicion of a crime? The Rowlett criminal defense lawyers at Rosenthal Kalabus & Therrian provide aggressive and compassionate representation to those accused of misdemeanors and felonies in our community. We'll be ready to fight for you.
We understand that facing criminal charges can be scary and stressful. Fortunately, just because you were arrested does not mean that you'll automatically be convicted. An experienced criminal defense attorney could help ensure that your rights are protected and work to achieve the best possible outcome for you.
For a confidential consultation with a knowledgeable Rowlett criminal defense attorney, call (972) 369-0577 or fill out a contact form now.
Do I Need a Rowlett Criminal Defense Attorney?
Contact a criminal defense attorney as soon as possible to give yourself the best chance at having the charges against you reduced or dropped. Even seemingly "minor" offenses could carry significant penalties and impact your future. It's essential to think of your charge as a "now" problem. You'll want to have a professional help you deal with things now so that they don't negatively impact your future later.
There are subtle details in any criminal case that can impact its outcome, and preparation is key to a good defense. An experienced criminal defense attorney can guide you through the process while preserving your rights and working to protect your freedom. Whether a simple traffic violation or a more serious charge, our defense lawyers have experience handling a wide range of cases.
Why Hire Our Rowlett Criminal Defense Lawyer
Choosing the right lawyer in a criminal case is one of the most important decisions you will ever make. A skilled defense lawyer will be able to discuss the specifics of your case with you, answer your questions, and work to build a strong defense on your behalf. You may need to work with your attorney for several months or longer, so you should work with someone you trust.
Rosenthal Kalabus & Therrian has the right experience and resources to handle a wide variety of criminal cases. We aim to secure the best possible outcome while treating you with the respect and compassion you deserve. There are many reasons why so many others in the Rowlett area have trusted us to handle their case. They include:
Our experience – Not only have we spent many years defending Texas residents accused of crimes, but our team also includes a former prosecutor. This inside knowledge of how a prosecutor will build a case can make a significant difference in the outcome of yours.
Recognition for our work – Our Collin County criminal defense attorneys have earned widespread recognition for providing exceptional representation on behalf of our clients. Founding partner Jeremy Rosenthal is certified as a criminal law specialist by the Texas Board of Legal Specialization. He has also been recognized as a Texas Super Lawyer, a designation only given to the top five percent of attorneys in the state.
Our results – What ultimately matters is the outcome of your case. Our team has an established record of positive outcomes for our clients. Read through our list of case results, and see how we've helped others in a similar position as you.
Our commitment to you – We take the time to know you and your unique situation to provide the best possible representation. We also understand your stressful situation, so we'll always be prepared to answer your questions and provide the knowledgeable counsel you need.
Who Can Defend Me If I've Been Charged With a Crime in Rowlett?
Our Rowlett criminal defense lawyers handle a wide variety of criminal cases, including:
What Should I Do If I've Been Arrested in Rowlett?
To protect your rights, do the following if you've been arrested in Rowland, Texas:
Stay silent – Anything you say to police during or after your arrest could be used against you. Avoid saying anything that might be used against you. The best thing you can do is exercise your right to remain silent and hire an attorney to speak on your behalf.
Be cooperative – While it is advisable to not speak during your arrest, be polite and comply with instructions. Do not resist arrest or obstruct the investigation. Fighting back could result in additional criminal charges being brought against you, which you'll want to avoid at all cost.
Do not assume you will be found guilty – You are innocent until proven guilty, so you should not assume that a conviction is guaranteed. An attorney could be able to get your charges reduced or dropped, so don't admit guilt or accept a deal until you've spoken with a lawyer about your case.
Contact a defense attorney immediately – Don't wait until it is too late to fight back against the charges you face. Hire an attorney to represent you and let them work to secure the best possible outcome.
Contact a Rowlett Criminal Defense Lawyer Now
If you or a loved one are facing criminal charges in Rowlett, contact Rosenthal Kalabus & Therrian for help immediately. We know what is at stake and how the outcome could affect your future. We'll be ready to stand up and fight for you when you call or reach out to us online for a confidential case evaluation with one of our Rowlett criminal defense lawyers.