Farmers Branch Criminal Defense Lawyers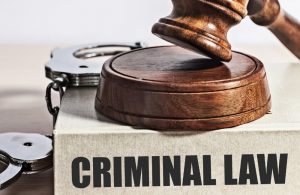 To say that being arrested or charged with a crime is nerve-wracking would be an understatement. Facing criminal charges is scary. You don't know what to expect and worry about what this means for the rest of your life. Hundreds of thoughts and scenarios run through your mind. Could you be sent to prison? Will you face financial ruin because of fines being levied against you? Can you obtain employment with a charge or conviction on your record? What will people think about the allegation that you've committed a crime?
You shouldn't fight these charges alone. Without experienced legal representation, you could risk your life, freedom, and future. A skilled Rosenthal Kalabus & Therrian criminal defense lawyer can vigorously defend you against your charges.
At Rosenthal Kalabus & Therrian, our Farmers Branch criminal defense lawyers have spent years helping our clients fight for their liberty in cases ranging from less serious charges to the most serious criminal offenses. We're available 24 hours a day, seven days a week, to advocate for your rights and support you during some of your darkest hours.
Don't hesitate. Contact Rosenthal Kalabus & Therrian immediately if you've been charged with a crime. Schedule a free consultation by calling us at (972) 369-0577 or contact us online.
Types of Cases We Can Take On
The criminal defense lawyers at Rosenthal Kalabus & Therrian are uniquely qualified to handle felony and misdemeanor criminal cases.
Charges that are typically referred to as white-collar crimes can be extremely difficult to defend yourself against because this area of the law is complex. Additionally, many of these crimes are brought by the federal government, which means there's often no limit to the expenses the government may lay out to try you for a crime.
These crimes can carry stiff penalties, including years in prison and significant fines. The white-collar crimes that we defend clients against include:
Identity theft
Counterfeiting
Bribery
Embezzlement
Money laundering
Healthcare fraud
Wire fraud
Forgery
Obstruction of justice
Perjury
Social Security fraud
Mail fraud
Accounting fraud
Immigration fraud
Tax fraud and tax violations
RICO Act violations
Securities law violations
Foreign Corrupt Practices Act violations
Environmental law violations
Controlled Substances Act
Sex offenses are prosecuted aggressively in Texas. Just the allegation of committing a sexual offense can have long-term repercussions that can be difficult to erase. Where you can live, work, and who you can socialize with could all be severely restricted if you're convicted of a sex crime. You must have quality legal representation to help limit your exposure to significant jail time and the detrimental effect a sex offense conviction can have on your future. We can represent you if you've been charged with the following:
Voyeurism
Solicitation of a minor
Online solicitation
Sexting
While the United States observes your Second Amendment right to bear arms, the government can levy charges against you if they believe you've violated federal firearm laws. Being charged with a federal firearm can result in serious consequences if convicted. For example, if you're a convicted felon and are found in possession of a firearm, you could be convicted of a third-degree felony that carries a sentence of up to ten years imprisonment. We handle the following firearm cases:
Minor in possession of a firearm or ammunition
Transfer of a firearm or ammunition to a juvenile
Possession of a prohibited firearm
Prohibited person in possession of a firearm
Possession of a firearm while 1,000 feet or less away from a school zone
Making a false statement to a licensed firearms dealer when purchasing a firearm
Illegal transfer of a firearm by a licensed firearms dealer
Drug offenses are treated harshly nationwide, and Texas is no different. In Texas, you can be charged with several drug crimes if it's alleged that you committed offenses related to marijuana, cocaine, heroin, prescription drugs, street opioids like fentanyl, methamphetamine, and other controlled substances. Whether you're charged with federal drug offenses or Texas drug offenses, drug crimes tend to carry some of the steepest penalties depending on the type and amount of drug involved and the severity of the offense. Some of the drug charges we can defend you against are:
Juvenile drug crimes
Cultivation of marijuana
Possession
Marijuana possession
Possession with the intent to distribute/sell
Drug trafficking
Drug distribution or sale
Drug manufacturing
Possession of drug paraphernalia
Family and domestic issues are some of the most delicate matters to deal with in the legal system. You need a compassionate defense attorney who understands the complicated Texas Family Code laws and can help you fight these high-stakes charges. We've successfully represented those who have been charged with:
CPS allegations (child abuse, neglect, or molestation)
Stalking
Offensive contact
Recklessness
Child abuse
Kidnapping
Assault with strangulation
Domestic assault
Aggravated domestic assault
Violation of protective order
Continuous violence against family
We also represent those who have been accused of and charged with:
Theft, burglary, and robbery
Driving while intoxicated (DWI)
Resisting arrest
Evading arrest/detention
Lastly, our defense of our clients doesn't end when they're acquitted or convicted of a crime. We can also defend you against allegations that you violated the terms of your probation. Additionally, we can help you move beyond your charges by seeking an order of non-disclosure or an expunction of your criminal record.
Contact a Top Criminal Defense Lawyer Now
Your future and freedom are on the line when you're charged with a crime. For something so important, you can't take a chance on fighting your charges yourself or engaging a novice attorney. The criminal defense lawyers of Rosenthal Kalabus & Therrian in Farmers Branch are skilled legal minds with the experience to provide you with the best defense against your charges.
Call us right now at (972) 369-0577 to schedule a free consultation.