Collin County Statutory Rape Defense Attorney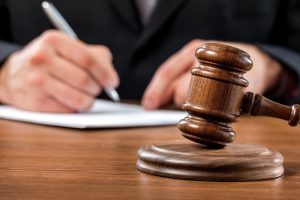 If you were arrested for or charged with statutory rape in Collin County, you need an experienced statutory rape defense attorney from Rosenthal Kalabus & Therrian to represent you and protect your rights. The statutory rape laws in Texas are unique, and if you are convicted, they come with harsh penalties.
Under the law, you are innocent until proven guilty. However, law enforcement and prosecutors do not always treat defendants as if they are innocent. Without an experienced Collin County criminal defense attorney to protect you, you could be bullied, harassed, or otherwise pushed into making a statement or admitting guilt.
Our legal team has experience defending clients and ensuring their rights are protected. We work hard to ensure you have a fair trial. Accusations of a sex crime are always serious, especially when the alleged offense involves a person below the age of consent.
A conviction can have lifelong consequences. It can impact where you live, your ability to rent an apartment, and your ability to get a job. If you believe that you might be arrested for or charged with statutory rape, don't wait. Contact the Collin County sex crimes lawyers of Rosenthal Kalabus & Therrian today. The earlier we are involved in your case, the greater the potential your rights will be protected from the beginning.
Call our offices today at (972) 369-0577 for your free and confidential consultation.
What Is Statutory Rape?
Statutory rape involves a sexual act or activity between a person below the age of consent and an adult. In Texas, the age of consent is age 17. The law prohibits an adult from having sexual intercourse or activity with anyone age 16 or younger. In Texas, there are at least three crimes that fall under the umbrella term of statutory rape. These include:
Indecency with a child: This offense does not include activity that includes penetrative sex with a minor but does include all other sexual contact or touching.
Sexual assault of a child: This offense includes penetrative sex with a person who is younger than 17 by a person three or more years older than the child.
Aggravated sexual assault of a child: This offense refers to sexual penetration in a child aged 14 years or younger and a person of any age.
Statutory rape might not include coercion or force. The criteria that must be met is the age of the minor individual. The charges are differentiated from child molestation or aggravated sexual assault by the criteria that the act would not have been legal if both people were above the legal age of consent. However, the charges can also include aggravated rape when the sex act was accompanied by force, violence, threat, or malice.
Are There Legal Exemptions?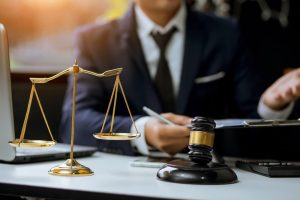 Texas law allows for several exemptions. One is the "Romeo and Juliet" exemption, which was named for the teenage lovers in the Shakespeare play of the same name. It was designed to protect young people from criminal charges when they engage in an allegedly consensual sexual act with teens their own age.
Texas law allows for consensual sex between minors who are 14 to 17 years of age and an older individual who is not more than three years older than the minor. This can be used as an affirmative defense when the charge is such that the defendant is not required to register as a sexual offender.
Texas also has a marital exemption for statutory rape when the minor is married to an adult, even when the age difference would prohibit consensual sex if they were not married.
However, Texas does not recognize a mistake-of-age defense. To be found guilty of most crimes, the defendant must knowingly and intentionally commit the act. However, in Texas, even if the defendant did not know the other party was a minor, they cannot use this as a defense against statutory rape. Additionally, a teenager can be charged with felony statutory rape.
For example, if a 17-year-old has sexual intercourse or contact with a 13-year-old, the Romeo and Juliet exemption does not cover this instance since they are more than three years apart. It's important to remember that statutory rape can be charged without sexual intercourse. Even touching the genitals through clothing could result in charges.
Penalties for a Statutory Rape Conviction in Collin County
The penalties for statutory rape in Texas depend on the charges. If you are charged with and convicted of indecency with a child or sexual assault, it carries a second-degree felony charge with a prison term of two to 20 years and a fine of $10,000.
Conviction of aggravated sexual assault is a first-degree felony and comes with a prison term of five to 99 years and a fine of up to $10,000. Conviction of any offense that falls under statutory rape can lead to mandatory registration as a sex offender.
If a person is convicted of indecency with a child, they must be on Texas's Sex Offender Registry for at least ten years. However, a conviction of aggravated sexual assault or sexual assault requires the defendant to register as a sex offender for life.
If you fail to comply with the registration requirements, the state can add felony charges depending on the conditions set by the court during your conviction. For example, an adult who fails to register and is convicted of the charge could face an additional two to 20 years in prison and another $10,000 fine.
Contact the Collin County Criminal Defense Attorneys at Rosenthal Kalabus & Therrian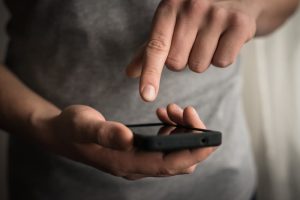 If you or your teen has been charged with statutory rape, it is crucial that you work with an experienced Collin County criminal defense attorney who can help protect your rights and your freedom. Our skilled legal team understands the challenges that you are facing.
Penalties for statutory rape in Texas are significant. Yet, the consequences do not end there. If convicted, you will continue to face lifelong challenges in your relationships and work. The experienced criminal defense attorneys at Rosenthal Kalabus & Therrian have the necessary resources you need for a strong defense against your charges.
Our team is committed to aggressively defending our clients against statutory rape charges in Collin County, Texas, and the surrounding area. Call our office today at (972) 369-0577 for your consultation and case evaluation.