Melissa Criminal Defense Lawyer
Have you been arrested or criminally charged? If so, the Melissa criminal defense lawyers of Rosenthal Kalabus & Therrian stand ready to defend your rights, freedom, and reputation. Choose the law firm that has successfully represented others like you. When you are facing criminal prosecution, you are going up against the full weight and resources of the criminal justice system. You need a criminal defense law firm that can even the scales and give you the best chance of securing a favorable outcome in your case.
If you have been arrested for or charged with a crime in Melissa, TX, turn to a Melissa criminal defense lawyer from Rosenthal Kalabus & Therrian for a free confidential case review to learn more about what our firm can do to help.
Do You Need a Criminal Defense Lawyer?
Yes. If you have been arrested or charged with a crime, or even if you are merely being investigated for a crime, you need a criminal defense lawyer who will look out for your rights and interests. A Melissa criminal defense lawyer will help guide you through the complex and confusing criminal justice process, ensure you understand your rights and options, and provide you with tailored, honest advice at each stage of your case.
What Does a Melissa Criminal Defense Lawyer Do?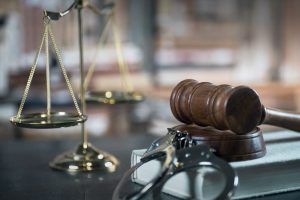 When you have been charged with a crime, you remain innocent unless proven guilty beyond a reasonable doubt. This means that a Melissa criminal defense lawyer from Rosenthal Kalabus & Therrian has multiple avenues to defend your innocence or to ensure you avoid the harshest punishments under the law. You can expect a criminal defense lawyer from our firm to:
Defend your rights under the criminal justice system, ensuring that law enforcement and the prosecution do not violate your constitutional and civil rights.
Thoroughly investigate your case, rather than simply relying on evidence provided by the prosecution, to find witnesses or documents that can challenge the state's case and help pursue an acquittal.
Challenge the state's evidence at every available opportunity, seeking to have evidence dismissed where it was obtained in violation of your rights or is considered unreliable.
Move to reduce or dismiss your charges where the state's evidence does not support the case as charged.
Where appropriate, negotiate for a plea agreement that allows you to avoid the most severe consequences of a conviction.
Go to trial if you choose to do so, advocating your case to the judge and jury to fight for a verdict in your favor.
When you are facing criminal charges, you want experienced criminal defense attorneys who will defend your rights, freedom, and future. At Rosenthal Kalabus & Therrian, we believe that our legal team can provide you with the legal representation you need because:
We have one of the largest criminal defense firms in Collin County, TX
Our attorneys have extensive experience handling all kinds of criminal cases, ranging from misdemeanors all the way up to some of the most serious felonies
Our legal team includes former prosecutors who know exactly how the state prepares and pursues criminal cases
We have multiple attorneys on staff who take a team collaboration approach to each case, with each attorney offering their experience and insight to help build the most effective and persuasive defense strategy
Types of Criminal Defense Cases We Handle
At Rosenthal Kalabus & Therrian, our experienced Melissa criminal defense lawyers handle cases involving:
Our attorneys also assist clients applying for expunction of arrest/trial records for charges they were not convicted of, as well as non-disclosure orders for conviction records.
Frequently Asked Questions
If you're facing criminal charges, we're sure you have questions. We've answered the ones we hear most often from our clients for you here.
How do I choose a criminal defense lawyer?
Choosing a criminal defense lawyer may be the most important choice you will make in your case. You will want to hire a criminal defense attorney with the experience and resources needed to thoroughly prepare and pursue your case, and with whom you have a good working relationship. You can search for lawyers and firms online, or get referrals from trusted family and friends. You should choose a criminal defense lawyer who has extensive experience handling the criminal charges that you are facing and also has experience in the court where your case will be heard (especially if you are facing federal criminal charges).
How long will my case take?
Although criminal cases are intended to proceed quickly, no one can predict how long any particular case will take. The duration of a criminal case depends on many factors, including the seriousness of the charge, the complexity of the evidence (especially if forensic evidence is involved), and whether the prosecution and defendant engage in plea negotiations. Some cases are resolved in as little as a few weeks, while other cases can take a year or more. You can trust that our firm will work as diligently as possible to resolve your case quickly, while also taking the time to ensure that you receive the best possible outcome for your charges.
When should I speak with a criminal defense lawyer?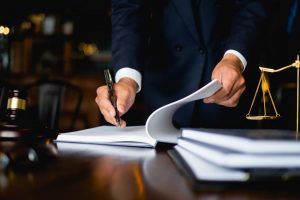 You should talk to a criminal defense lawyer about your charges or possible charges at the earliest possible opportunity. If you have been arrested or charged with a crime, you have actions and decisions that you will soon need to make. Even if you have not been arrested or charged, if you know or believe that you are being investigated for criminal activity you should still talk to a criminal defense lawyer. An attorney can begin investigating your case and potentially communicate with law enforcement and prosecutors to clear your name from criminal suspicion. If prosecutors decide to charge you, your lawyer can facilitate the booking process so that you can avoid the embarrassment of being arrested without warning at your home or place of work or in public.
Should I talk to the police before hiring a criminal defense lawyer?
No. You should not provide a statement to police or answer the questions of investigators without having first spoken to a criminal defense lawyer and having an attorney present during questioning. Although you might be worried that demanding a lawyer will make you look guilty, or you think that you can talk your way out of an arrest or charge, you have nothing to lose by invoking your right to legal representation. You can talk with a criminal defense lawyer about what you might want to say to investigators. Your attorney can convey information that can help clear your name while also ensuring that investigators don't receive any damaging information that can later be used against you at trial.
Contact Us Today for Help After Being Charged with a Crime in Melissa
You shouldn't leave your rights and freedom to chance when facing criminal charges. Call Rosenthal Kalabus & Therrian at (972) 369-0577 or fill out our contact form today for a free, no-obligation consultation to discuss your legal rights and options for seeking the best possible outcome in your case.