Can I Still Get a Job with a Felony on My Record?
After you've served a felony sentence in Texas, one of the most crucial pieces of rehabilitation is finding and keeping employment. While you may be limited in what jobs you can apply for or the employers who may consider hiring you, you can still have gainful employment with a felony on your record. Certain legal protections may apply to you as potential employers pursue background checks and make hiring decisions. In this post, the Collin County criminal defense lawyers of Rosenthal Kalabus & Therrian will share what you should know about employment after a felony conviction.
Company Policies and Appropriate Industries
Some employers or industries have policies that prohibit them from hiring people with certain types of criminal convictions. If you're applying with certain transportation companies, for example, the employer may turn you down if you have a traffic or drug violation. High-level jobs or positions in the medical or caregiving industries may also decline to hire applicants with felony convictions on their record.
What Employers Should Consider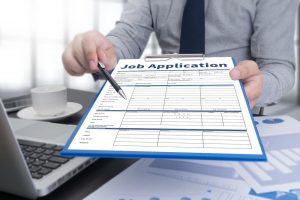 Where possible, employers may consider applicants with criminal records. On a job application, you may have the opportunity to explain information such as:
What your conviction was for and the facts of the case
When you were convicted
How long it has been since your release or parole date
How you have changed since the conviction
Employers might not weigh a conviction too heavily against you if it occurred a while ago, if the nature of the crime was not severe, or if the job duties and environment would reasonably fit someone with your background.
State Laws on Employment After a Criminal Conviction
Many employers in Texas run background checks on candidates before making hiring decisions. Some states have stringent restrictions on how employers can use the information they learn, but in Texas, state-level restrictions depend on the job's expected salary and your age at the time of conviction.
According to chapter 20.05 of the Texas Business and Commerce Code, employers hiring for a position that pays $75,000 or less per year can only examine the last seven years of a person's arrests, charges, and convictions. The seven-year time period for each item on the background check begins on the date the charges were dropped or when you were released or paroled. Employers can consider your entire criminal record in a background check if you're applying for a job that pays more than $75,000 per year.
If you received a conviction before your 18th birthday and were not tried as an adult, the court will likely seal your record. This means that if an employer pulls your criminal record, they will not be able to see the charges or convictions that occurred before you turned 18.
Federal Laws on Employment After a Criminal Conviction
Federal laws offer additional protection for people with prior convictions as they seek employment for a new life.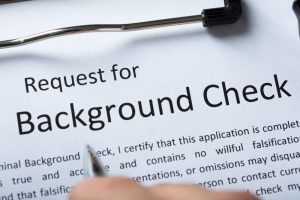 The protections begin with the Fair Credit Reporting Act of 1970. While Congress primarily targeted this law at banks, credit bureaus, and debt collectors, the same agencies that run credit reports could also run criminal background checks. Therefore, provisions in the Act may apply to your job search.
Under the FCRA, if an employer uses an external background check service to verify your criminal record, they must notify you and gain your authorization in writing before continuing. If they deny your application based on a background check, they must provide you with a reason for their decision and a full copy of the information they receive.
If upon reading your background check details, you find that information is not accurate and that accurate information would have made an employer decide differently, you should contact the agency to investigate. Agencies must notify the employer that ran your background check of any corrections they make to your record.
Consult a Collin County Attorney Today
If you were convicted of a felony and are now seeking employment, the Collin County criminal defense lawyers of Rosenthal Kalabus & Therrian could help you understand your legal rights and offer support if an employer did not follow the law when they denied your application. Call our office today at (972) 369-0577 for a consultation.