#MeToo: What to Do if You Are Falsely Accused of Sexual Assault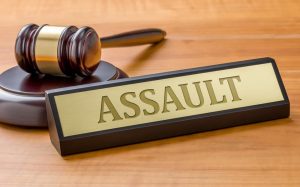 The #MeToo movement has been a powerful force for change in society, as it has opened up a much-needed dialogue about the prevalence of sexual assault and harassment. Unfortunately, it has also created a risk that people may be falsely accused of sexual assault. If you find yourself in this situation, getting experienced legal counsel is essential. This blog post will discuss what to do if you are falsely accused of sexual assault.
What Is the #MeToo Campaign?
The #MeToo movement is a global campaign against sexual violence and harassment that seeks to raise awareness and increase support for survivors. It gained momentum in 2017 when celebrities started using the hashtag on social media to encourage other women to speak out about their experiences with sexual abuse and harassment. The #MeToo campaign has been credited with empowering thousands of women to come forward and share their stories, leading to the prosecution of powerful men accused of sexual misconduct.
The Dangers of False Accusations
False accusations of sexual assault are a serious problem and can have profound effects on the accused. If a person is convicted of sexual assault, the consequences can include jail time, probation, fines, registration as a sex offender, and loss of a job or educational opportunities. Even if the accused is found not guilty, the accusation itself can still cause damage to the accused's reputation and future opportunities. In some cases, people who have been falsely accused of sexual assault are targets of public shaming, ostracization from their community, and even physical violence.
It is important to remember that an accusation alone does not mean that a person is guilty. The burden of proof is on the prosecution to prove beyond a reasonable doubt that the accused committed the offense.
What Is Sexual Assault in Texas?
Section 22.011 of the Texas Penal Code defines sexual assault as any form of non-consensual, unwanted sexual contact or penetration against another person. Sexual assault can also involve sexual contact with someone who cannot consent due to their age, disability, or mental capacity. Sexual assault includes forcible and coercive sexual acts.
Reasons for False Allegations of Sexual Assault
Allegations of sexual assault can be devastating when untrue. There are many reasons why someone may make a false allegation of sexual assault, including:
The accuser is trying to blackmail the accused for financial gain
The accuser has a mental illness
The accuser is seeking attention or sympathy
The accuser is heartbroken and wants revenge
The accuser regrets the one-night stand
What to Do if You Are Falsely Accused
It is essential to know what to do if you are falsely accused of sexual assault. Here are some steps to take to protect yourself from false accusations and improve your defense:
Remain calm: When falsely accused of sexual assault or another crime, it can be easy to become overwhelmed with emotion. Remain as calm as possible, and remember that you are innocent until proven guilty.
Hire a lawyer: Hiring a Collin County sex crimes defense attorney who thoroughly understands the criminal justice system can be invaluable. An experienced criminal defense lawyer can provide legal advice, help you understand your rights, and defend you against false allegations in court.
Gather evidence: After you've been falsely accused of sexual assault, your attorney will collect evidence that shows you did not commit the alleged crime. Documents, photographs, eyewitness testimony, and other evidence can help refute false allegations and prove your innocence.
Obey court orders: If a protective order was issued against you, it is important to abide by its terms. Failing to comply with the terms of a protective order can result in additional criminal charges.
How a Texas Defense Lawyer Can Help
Seeking the help of an experienced Texas defense lawyer is in your best interest if you are falsely accused of sexual assault. A skilled sexual assault defense attorney can review the case against you, determine the best legal options for your defense, and work to ensure your constitutional rights are protected throughout the criminal process. Additionally, a Texas defense lawyer can represent you in court and provide invaluable guidance, support, and advice as your case progresses.
Speak with a Texas Sexual Assault Defense Attorney
At Rosenthal Kalabus & Therrian, our experienced defense attorneys are dedicated to providing strong legal representation to those facing false allegations in Collin County. We understand the stress and fear that false accusations can cause, and we strive to protect your rights and future. Contact us today at (972) 369-0577 to discuss your case and learn more about how we can help you in a free legal consultation.
Related Posts:
Protecting Yourself Against False Allegations of Domestic Violence