Collin County Lawyers for Expungement of a Deferred Adjudication
If you received deferred adjudication for a class C misdemeanor offense and want to expunge your record, contact Rosenthal Kalabus & Therrian immediately.
At Rosenthal Kalabus & Therrian, we know the far-reaching consequences of criminal charges. Even though the offense was a class C misdemeanor, it likely created various challenges in your life. Many people have trouble finding a place to live or employment. An arrest can ruin a person's family and reputation.
Our Collin County expungement lawyers can represent you in your case and fight to get the charges removed from the public record. We know the legal procedures we must follow to accomplish expunction. You can count on us to advocate for your rights and work towards your desired outcome.
Call Rosenthal Kalabus & Therrian for your free consultation today at (972) 369-0577.
Understanding Deferred Adjudication
The Texas Code of Criminal Procedure Articles 42A.101 to 42A.111 allows deferred adjudication of certain class C misdemeanor offenses. It is a type of probation that prevents the defendant from receiving a conviction and serving time in jail. Instead, the defendant can serve their sentence by meeting all conditions set by the court.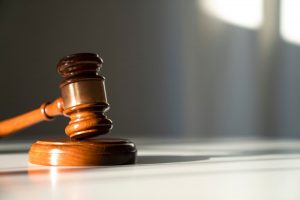 Deferred adjudication is a type of plea deal. The judge issues a deferred adjudication if you plead "guilty" or "no contest" to the charge you face.
Instead of serving time in prison, your sentence is like probation. The court will dismiss your case if you meet all conditions it sets. That doesn't mean automatic removal of the class C misdemeanor from your criminal record. However, you can petition the court for an expungement.
Deferred adjudication cannot exceed two years for misdemeanor charges. Under some circumstances, the judge might order mental health treatment and a fine as part of the sentence.
Common conditions of deferred adjudication include:
Avoid associating with anyone who has a criminal record
Do not commit another crime
Report to the probation officer as required
Seek and maintain gainful employment
Submit to random drug and alcohol testing
Only change residences with a court approval
Allow at-home and workplace visits by the probation officer
Pay court fines and associated fees
If you violate any of the conditions set for you, you are no longer eligible for an expungement of your record, and the court could revoke your deferred adjudication and order you to serve your sentence in prison.
Eligibility for Expungement of a Deferred Adjudication
You can petition the court for an expunction of your deferred adjudication for a class C misdemeanor upon receiving a discharge and dismissal. However, you can't file your petition until the second anniversary of your discharge or dismissal date.
Anyone who received deferred adjudication or a previous conviction for any of these offenses is not eligible for expunction:
Capital murder
Endangering or abandoning a child
Violating the conditions of a bond or court order in a family violence case or another offense involving family violence
Injuring an elderly person, disabled individual, or a child
Aggravated kidnapping
Understanding that successful completion of deferred adjudication doesn't mean the court will wipe your record clean is vital. Your arrest and associated records will remain public, allowing anyone with the internet to search for them. The only way to remove them is to petition for an expungement.
Filing a Petition for Expungement of a Deferred Adjudication in Texas
According to the Texas Code of Criminal Procedure Article 55.02, you must follow various steps to request an expunction of your deferred adjudication.
First, you must draft a petition and file it with the court. The petition should include information such as:
Your name and contact information
Details regarding your class C misdemeanor arrest or charge
Physical address and email for every person, business, and government entity with access to your files, information, and records related to the criminal offense
Your right to an expunction
A verification page with your signature and a notary public's signature
Relevant documents that support your petition, such as the discharge and dismissal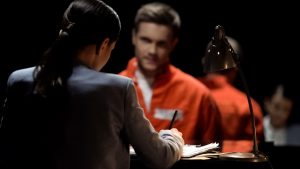 The court will set a hearing date after you file the petition and related documents. You and all parties you listed in the petition should receive a notice of the hearing.
The court will determine whether you are entitled to an expunction for the deferred adjudication. If they rule in your favor, they will issue an order for expunction.
Everyone with any documents associated with your case must destroy them. It can take up to 180 days for that to happen. The expungement means you can act like the arrest and charge never occurred.
Why Hire Rosenthal Kalabus & Therrian?
At Rosenthal Kalabus & Therrian, our expungement of deferred adjudication lawyers in Collin County can simplify the complex process. You don't have to worry about drafting the petition, gathering documentation, or filing it with the court. Let us handle everything on your behalf. We understand the overwhelming situation and want to relieve your burden.
You will receive personalized attention and services when you hire us. We treat every client as a priority while we're working on their case. You can expect open and honest communication and guidance during legal proceedings. We will do our best to meet your needs and protect your future.
Rosenthal Kalabus & Therrian has a reputation for and a proven track record of success. We have received awards from multiple organizations, including Super Lawyers, the Top 100 Trial Lawyers, and the Best Lawyers Under 40. Several of our attorneys also have a 10.0 Superb rating from Avvo. We are proud of our legal achievements and the level of service we can provide.
Contact Us
At Rosenthal Kalabus & Therrian, we believe anyone arrested for or charged with a crime should have the opportunity to expunge their record if the law allows it. Your past should not get in the way of your future. We can help you clean the slate so you can move forward with your life.
If you want to petition the court for an expunction of your deferred adjudication, call Rosenthal Kalabus & Therrian at (972) 369-0577 today. One of our experienced and dedicated Collin County expunction of deferred adjudication lawyers can discuss your case with you during a free consultation. We're available 24/7 to take your call.