Legal Assistance for Incarcerated Individuals
Although prison time is a way of punishing those convicted of crimes, incarcerated people still have the right to safe, humane conditions of confinement. Nevertheless, prisoners often face significant challenges while incarcerated. These include threats to their physical and emotional health or deprivation of legal rights and benefits. An attorney can defend the rights and interests of an incarcerated individual and help them obtain legal relief as necessary. Contact Rosenthal Kalabus & Therrian for a confidential case evaluation to discuss how our firm can provide you or a loved one with legal assistance during incarceration.
The Challenges Faced by Incarcerated Individuals in Texas
Prisons in Texas often pose significant challenges and dangers for incarcerated individuals. Lack of funding, overcrowded conditions, and negligence or corruption by prison officials can make serving a prison sentence a physically and emotionally taxing process for convicted persons. Prisoners deserve basic dignity and rights. Some examples of challenges that incarcerated individuals face in Texas prisons include:
Inmate violence – Incarcerated individuals often face the threat of inmate violence or sexual assault. Many prisoners will suffer beatings, stabbings, or rapes while incarcerated. Prison gangs may extort inmates or force them to join or perform duties for the gang.
Lack of treatment – Correctional facilities may deny prisoners medical and mental health treatment. Lack of medical care can lead to worsening injuries or health conditions. Many prisoners also suffer from mental illnesses. Facilities may fail to address issues or improperly address them with physical force or solitary confinement. Excessive use of solitary confinement can trigger or exacerbate existing mental illnesses in prisoners.
Negligence of prison officials – Prison officials may neglect their duty to maintain a safe, livable environment for incarcerated individuals. This neglect can lead to declining living standards for prisoners. Examples include unsanitary living conditions, lack of water, unsafe food, or climate control in excessive weather conditions.
Corruption and abuse of power – Unfortunately, prison officials and corrections officers keep incarcerated individuals at their mercy. Officers can engage in extreme cruelty or violence against prisoners. This is especially true when superiors and prison officials look the other way or tolerate such unlawful behavior. Prisoners may become victims of physical abuse/assault, sexual assault, or neglect bordering on torture at the hands of prison officials.
The Importance of Legal Representation for Prisoners
Even after a criminal trial, convicted defendants need legal representation as they enter prison. Incarcerated individuals can benefit from having an attorney who can continue to advocate for their rights and interests. An attorney can fight to overturn a conviction through an appeal or post-conviction proceedings. A lawyer can also protect a prisoner's rights by filing grievances if prison officials fail to provide sanitary living conditions, medical care, or other rights and benefits afforded by the state and federal constitutions, statutory law, or prison regulations. An attorney can also file legal actions if a prisoner suffers physical or mental harm due to abuse or assault inflicted or facilitated by prison officials.
Strategies for Seeking Reduced Sentences
In Texas, prisoners have several options for seeking a reduction of the time they must spend incarcerated. First, if the trial court made a factual or legal error during sentencing, a convicted defendant can file a post-sentence motion to alert the trial court to its error. If the trial court agrees it made a mistake, it may amend the sentence. Alternatively, a convicted defendant can file a direct appeal from their sentence to bring sentencing errors or wrongful convictions to the appellate court's attention. If the appellate court finds an error occurred, it can vacate the sentence and return the case to the trial court for resentencing.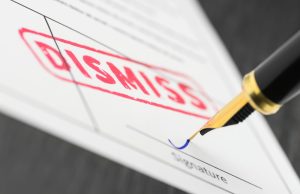 Many prisoners have an opportunity for parole as part of their sentence. Parole refers to an early release from a prison sentence, usually when a prisoner demonstrates good behavior and meaningful rehabilitation. Incarcerated individuals can improve their chances of securing parole at the first available opportunity by avoiding disciplinary infractions in prison. They should take advantage of opportunities and services for rehabilitation and personal advancement. Examples include attending substance abuse treatment or behavioral therapy or participating in educational programs offered by the correctional facility.
As a last-ditch effort, an incarcerated individual can also seek commutation of their sentence. That requires applying to the state parole board. An application must have the support of most officials involved in the defendant's trial. Those include the sheriff/chief of police of the arresting law enforcement agency, the prosecuting attorney, and the presiding judge. The parole board reviews applications and recommends to the governor, who decides whether to commute a sentence.
Addressing and Challenging Conditions of Confinement
A criminal attorney can advocate for your rights and interests if you suffer or get put at risk of physical or mental harm due to unsafe or unconstitutional conditions of confinement. Your attorney can help you file inmate grievances with officials at your correctional facility. They will guide you through the grievance process. That includes filing administrative appeals if you receive an unfavorable initial decision. If necessary, a lawyer can also file civil lawsuits to contest unlawful conditions of confinement and secure appropriate relief, such as court orders requiring prison officials to alter facility conditions or provide you with benefits or services you have a right to.
How Our Legal Team Can Support Incarcerated Clients
At Rosenthal Kalabus & Therrian, our experienced legal team advocates for the rights and interests of clients even after conviction and sentencing. Clients and their families can reach us 24/7 to get answers to their legal questions or set up an appointment to talk to us about challenges and issues faced in prison. We stand ready to help clients navigate serving a prison term, including assisting with legal procedures to seek a reduction of sentences or early release from prison and pursuing grievances and legal action when clients suffer deprivation of their constitutional rights or experience harm due to dangerous or unsafe conditions of confinement.
Contact a Criminal Defense Attorney Today
If you have been sentenced to prison, you deserve legal representation to help you protect your rights and advocate for your interests. Call Rosenthal Kalabus & Therrian today at (972) 369-0577 for a confidential consultation to discuss how our firm can help you or a loved one navigate the challenges posed by incarceration in Texas.