Collin County Possession of Prohibited Firearms Defense Lawyers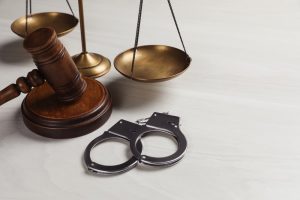 The Second Amendment of the Constitution gives you the right to carry and own a gun, but that right does not come without certain restrictions. In the interest of public safety, federal officials have enacted laws prohibiting people from owning weapons that are particularly dangerous. Federal law enforcement agencies like the FBI and ATF take these cases extremely seriously, and being convicted of possessing an illegal weapon could send you to prison for many years.
If you are facing federal charges of possessing an illegal firearm, you should speak with a lawyer immediately. Federal gun charges are complicated, and you need help from an attorney who understands the relevant laws and has experience with these cases. Fortunately, the Collin County federal firearms violations lawyers at Rosenthal Kalabus & Therrian have helped many people accused of possessing an illegal weapon as they navigate the criminal justice system. We know how stressful and scary it can be to face federal gun charges, and we are committed to helping you reach the best possible outcome in your case. We can explain the charges you are facing and the potential penalties, negotiate with prosecutors for a reduced sentence, suppress any evidence that was obtained illegally, and develop your defense strategy if your case goes to trial.
You have no time to waste if you are facing federal weapons charges, so call (972) 369-0577 or visit our contact page today for a free consultation.
Why You Need a Federal Weapons Crimes Lawyer
You should not try to handle a federal criminal case yourself, especially if you are facing weapons charges. Federal cases have rules and procedures that make them much more complex than other types of crimes, and the penalties are much stiffer than for an equivalent crime under state or local law. Without help from an attorney, you run the risk of having the full weight of the federal justice system come crashing down on you. On the other hand, an experienced federal weapons crimes lawyer can help you better understand the process, protect your rights as your case moves forward, and work to preserve your freedom.
Why Hire Our Federal Firearms Offense Attorneys
There is no shortage of criminal defense attorneys in Texas, but you should not hire the first name you find online or in the phonebook. Which attorney you hire can have a major impact on the outcome of your case. Here is why you should choose Rosenthal Kalabus & Therrian if you are facing federal weapons charges:
Our highly experienced team includes a former criminal prosecutor, so we know how the authorities think in these cases.
We have been honored numerous times for providing outstanding representation for our clients, including being named Texas Super Lawyers for multiple years in a row.
We have a proven track record of positive results for our clients, including several recent federal cases.
We treat every client with courtesy and respect, no matter what they are alleged to have done, as every defendant deserves a capable and dedicated lawyer.
What Does "Possession of a Prohibited Firearm" Mean?
Most gun laws are concerned with who can or cannot own and carry a gun. For example, people who have been convicted of domestic violence or other violent crimes are generally prohibited from owning guns by both state and federal law. However, possession of a prohibited firearm is a slightly different offense in that the law is concerned with what types of guns people can own. Specifically, federal law prohibits anyone from owning certain types of weapons, including:
Any machine gun or fully automatic weapon
A silencer or similar device designed to reduce the sound a gun makes when fired
A sawed-off shotgun with a barrel less than 18 inches long or an overall length of fewer than 26 inches
A sawed-off rifle with a barrel less than 16 inches or an overall length of fewer than 26 inches
"Destructive devices," such as explosives, grenades, etc.
Semi-automatic assault weapons made after Oct. 1, 1993
Any firearm with a serial number that has been removed or altered
Potential Penalties for Possessing an Illegal Weapon
According to information from the U.S. Department of Justice, a conviction for possessing an illegal weapon can send you to prison for five to ten years, depending on the offense. If you are convicted of multiple offenses, you could be sentenced to consecutive prison terms, meaning you would spend five to ten years in prison for each offense.
Defense Strategies in Illegal Weapons Cases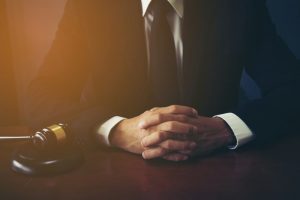 There are a few defense strategies that are commonly used in illegal weapons cases, including:
The weapon is not prohibited – If you can show the weapon in question is not illegal under federal law, you can have the charges against you dismissed.
You did not possess the weapon – You do not have to own an illegal weapon to be charged with possessing one, but if you can show that you were not the person who owned or was in control of the weapon, the prosecution might drop the case.
Evidence against you was obtained illegally – If the police found out about an illegal weapon through an illegal search, your lawyer can file a motion to suppress the evidence, which might lead the prosecution to drop the case.
One thing to note is that, unlike some weapons charges, self-defense is not a viable strategy if you are accused of possessing an illegal weapon. Even if you did use the weapon in self-defense, simply having it is enough to be charged with a crime.
What to Do if You Are Accused of Possessing an Illegal Weapon
The most important thing to do if you are accused of possessing an illegal weapon is to keep calm. Do not get angry with the police or resist arrest, as doing so will only get you in more trouble. Stay silent, ask for your lawyer, and then wait to hear from them. Do not say anything to the police or prosecutors without your attorney present, as you could inadvertently say or do something that hurts your case.
Contact Us
If you are facing charges of possessing an illegal weapon in Texas, our team of Collin County criminal defense attorneys is ready to get to work on your case right away. Call (972) 369-0577 or visit our contact page today for a free case review.