Collin County Expungement of Weapons Offenses Attorneys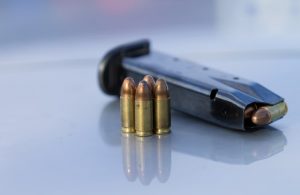 Some types of offenses do not remain crimes forever. Offenses that are crimes because society has decided some actions should be criminalized or because there is a statute written prohibiting them are called "paper crimes" or "malum prohibitum" in legal jargon. These offenses may be serious, but new laws can eliminate them. That is the case here. Texans are now eligible for expungement of weapons offenses for UCWs.
One of these crimes is Texas' Unlawful Carrying of a Weapon (UCW). Before September 1, 2021, carrying a weapon without a permit was a Class A misdemeanor or a third-degree felony, depending on the circumstances. This is a fairly serious offense and could affect your ability to own a firearm. However, things have now changed.
If you have a weapons charge or a conviction for a UCW on your record, call the Collin County expunction lawyers of Rosenthal Kalabus & Therrian at (972) 369-0577 for a free consultation to see whether we can get your charge or conviction expunged.
HB 1927 and Post-Conviction Expungement of Weapons Offenses
Before 2021, Texas residents were required to obtain a permit before they could carry firearms outside their homes or vehicles. With the passage and signature of HB 1927, the restrictions were removed, and any adult could purchase and carry a firearm if:
They are over the age of 21
They are not otherwise prohibited by state or federal law from possessing a firearm.
They have not been convicted of Assault with Bodily Injury, Terroristic Threats, or Disorderly Conduct with Display or Discharge of Firearm offense within five years.
Following the passage of HB 1927, additional case law in Texas affirmed that individuals who had been convicted of violating Texas' UCW law without other crimes—in other words, if the only offense they had committed was possession of a firearm without a permit—should be entitled to have their record expunged.
This is a landmark event because all other expunctions require that the subject not have been convicted of the alleged crime. This is the only situation where a conviction is not a bar to expunction.
Requirements for Expungement of a UCW Conviction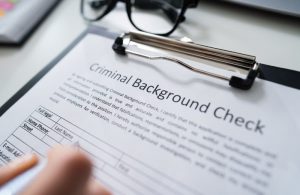 Under HB 1927, you are entitled to receive your expunction of a UCW conviction. That is, the state has no grounds to object to your request. However, you are not automatically guaranteed an expunction. According to the law, you must still meet the requirements to own and carry a firearm. If you were not over 21 or were prohibited from owning or carrying a firearm at the time of your arrest, you may not qualify for an expungement. This is a question you should ask your attorney.
If you had multiple arrests for owning a firearm without a permit or had other arrests that led to a conviction, you might still be able to have the arrests or convictions expunged. A case handed down by the Texas Supreme Court in May of 2021 decided that the lower courts had been making an artificial distinction between "charge-based" and "arrest-based" expungement laws.
The Supreme Court decided that this difference did not exist and that if a misdemeanor case was eligible for expunction, it should not matter if there were multiple arrests or if one charge had been dismissed or diverted. Therefore, even if you had multiple offenses in the same arrest, provided they were not disqualifying felonies, you would be eligible for expunction.
What This Law Does Not Do
It is important to note that this is not a "clear your record for free" law. It is only intended to clear the records of those arrested and convicted of something that is no longer a crime in Texas.
HB 1927 does not affect expunction in any case other than a UCW.
If you have been convicted of possessing any other prohibited weapon, you cannot have your conviction expunged.
If your conviction were for the manufacture, repair, transport, or sale of a prohibited weapon, your conviction would remain on your record.
If your conviction involved any of the enumerated crimes that would have prevented you from legally possessing a firearm under the original law, it cannot be expunged.
For instance, if you were 18 and arrested for owning a fully automatic machine gun with armor-piercing ammunition, that conviction will remain on your record. However, that conviction can be expunged if you were 22 and arrested for carrying your legally purchased handgun outside your residence.
How to Get Your Record Cleared
You must file your petition for expungement in the same jurisdiction where you were charged and convicted. However, if you come to Rosenthal Kalabus & Therrian, we can file the petition no matter where the original charge was made.
The judge will review your petition. Although there is a presumption of the right to expunction, the law requires a review to ensure all the requirements have been met. If there are any questions or concerns about the petition, the judge may schedule a hearing on your case.
Once your conviction has been expunged, all records of your arrest, conviction, and incarceration (if any) must be removed from access. You can also deny having been arrested or convicted of UCW during a job interview or other application.
A word of warning: the internet is forever. Just because official records must be sealed or closed does not mean they disappear. Stray comments on social media or emails sent to a friend of a friend can follow you and pop up at inopportune moments. Caution is always advised.
How We Can Help
If you believe you meet the criteria to have a UCW conviction expunged, contact Rosenthal Kalabus & Therrian right away. You should not have to carry that unnecessary burden with you longer than necessary. Our legal team will get started on the documentation needed to file your petition and clear your record once we have the necessary information.
If you're unsure whether you qualify or have other arrests that need to be reviewed, we'll help you with those as well. Getting your record cleared is a time-consuming process; the sooner you start working on it, the faster it will be done. Call us at (972) 369-0577 for a free consultation and review of your cases.
The state of Texas estimates more than 130,000 convictions will need to be expunged now that this law has gone into effect. Don't wait for the line to get longer. Call us today.