Expunction in Criminal Traffic Offenses
When it comes to traffic offenses, society often treats people who are charged no differently than if they were convicted, even if there was no actual conviction. For example, if you were charged but not convicted of DUI and you apply for a job that involves driving, you may face additional scrutiny you don't deserve.
If your traffic case was dismissed and you were not convicted of a crime, you may have legal options to remove the case from your public criminal record. In legal parlance, this is a process called "expunction." The Collin County expunction attorneys of Rosenthal Kalabus & Therrian advocate for Collin County residents as they seek to expunge traffic cases and restore their reputation. Call us at (972) 369-0577 for a free, no-obligation case review and see how we can help you.
What Are the Qualifications for Expunction in Texas?
Title 1, Chapter 55 of the Texas Code of Criminal Procedure establishes certain qualifications you must meet to qualify for expunction of your case.
The first qualification is that you must have appeared in court for the charges.
The second qualification is that your case did not result in a conviction. The Code states that this criterion is met under one of these circumstances:
Acquitted at trial – The acquittal could have been by a judge or a jury. However, the traffic charge must be the only crime you were charged with from the alleged incident.
Pardoned after conviction – If the court exonerated you of the traffic offense, you might be eligible for an expunction. Again, you must not have been convicted of any other offense related to the alleged incident.
Charge was released – Perhaps the court dismissed your case without a verdict on the traffic charge. If this is the case, you may be eligible for an expunction.
Deferred disposition completed – Sometimes, the court may dismiss your case with no conviction if you complete a brief probation period. Upon completing this deferred disposition, you might be eligible for an expunction under certain circumstances. The charge must be a Class C misdemeanor (fine-only offense up to $500).
What Traffic Charges Can Be Expunged?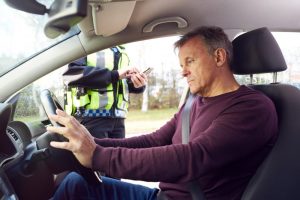 Most traffic offenses in Texas are Class C misdemeanors under state law. People convicted of these offenses only face fines of up to $500 depending on the violation. Examples of traffic cases for which you could pursue expunction include:
Speeding
Failing to yield right-of-way
Lane violations
Running a red light or stop sign
Expired license or tabs
No insurance
Special Circumstances for Expunction in Texas
Texas law allows special expunctions for certain traffic offenses committed while the defendant was a minor under state law (under the age of 17). For the person to be eligible, the charge must be a misdemeanor punishable by a fine. Depending on other elements of your criminal record, you may still be eligible for expunction even if you paid the ticket or the court convicted you.
How Do Expungement Proceedings Work?
To expunge a case from your record, you must petition a court and go through expunction proceedings. A successful expunction will follow these steps.
Filing the Petition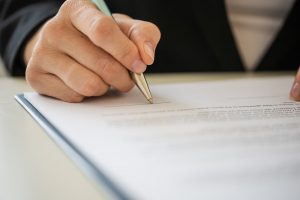 You must first file petition documents with the local court. If the case involved an arrest, you might have to wait to request an expunction until a certain period of time has passed. For Class C misdemeanors where you were not also charged with a felony, the time period is 180 days according to the Texas Code of Criminal Procedure Section 55.01.(a)(2)(A)(i)(a).
You will also need to pay filing and service fees when you petition the court. How much the fees are will depend on the circumstances of the case. The more severe the charge, the more you will have to pay.
The Expunction Hearing
If the court agrees to hear your expunction petition, the court will schedule a hearing and summon the state or county's legal team (the "respondents") to appear. Depending on the case, you may appear at this hearing with your attorney, or the attorney may appear on your behalf. You and your attorney will bring an unsigned copy of an expunction order to the hearing. This document is a formal court order that allows your expunction once a judge signs it.
At this hearing, the respondents may present evidence to challenge your expunction. It's crucial to ensure you have the evidence to counter any arguments the respondents may make.
The Expunction
If the judge is satisfied that you meet the qualifications for expunction, they will sign the expunction order, and you can submit it to the court clerk. The clerk will make copies of the expunction order and provide them to any relevant law enforcement agencies. These agencies must destroy items and records relating to the case or return them to the local court for destruction.
The entire process from petition to successful expunction can take anywhere from one to six months. However, the Code of Criminal Procedure specifies that law enforcement agencies have one year to destroy their records after receiving an expunction order.
Why Should I Retain an Attorney for Expunctions?
Your expunction case involves navigating a complex criminal justice system. A criminal defense lawyer can offer personalized guidance on the expunction process and increase your chances of a successful petition and hearing. Our team can help you with the following aspects of your expunction case:
Investigating the circumstances of your traffic violation to determine your eligibility
Gathering documents necessary for the expunction petition
Preparing and filing the petition properly
Counseling you at the expunction hearing or appearing on your behalf (if the court permits it)
Sending letters to law enforcement agencies to ensure that they complied with a granted expunction order
Contact a Traffic Expunction Lawyer Today
If you're pursuing expunction of a traffic charge for which you were never convicted, call the Collin County, Texas attorneys of Rosenthal Kalabus & Therrian at (972) 369-0577 for a free consultation.