Expungement Attorneys for Robbery Charges in Collin County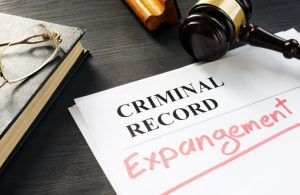 After being charged with robbery, there can be a domino effect of consequences for the rest of your life. Not only could you be facing years in prison and/or a substantial fine if you're convicted, but your conviction could be in your life long after you've served your punishment. Losing your liberty and dealing with the financial strain of a hefty fine is a punishment decreed by the legal system. But once you've served your time, your conviction could affect your ability to obtain housing and limit your employment opportunities. Your closest personal relationships can suffer as a result of your conviction.
Even worse, you could face these same long-term consequences even if you're arrested for alleged robbery and your charges are subsequently dropped or acquitted. This is unfair to you. You've been wrongfully accused, your innocence has been determined, or you've paid your debt to society. You should be able to move on with your life and have access to all of the tools you need to be a productive member of society.
The Collin County Expungement attorneys of Rosenthal Kalabus & Therrian can help you clear your name so you no longer have to deal with the unfair consequences of your past robbery arrest, charge, and conviction. We've helped our clients obtain expunctions of their criminal records. To discuss whether an expungement is possible for you and how we can help you obtain one, call Rosenthal Kalabus & Therrian today at (972) 369-0577. Schedule a free consultation with our dedicated expungement attorneys.
Robbery Charges in Texas
You can be charged with robbery in Texas if it's alleged that you committed theft, that is, tried to deprive someone of their property by unlawfully taking it, while either:
Recklessly, knowingly, or intentionally threatening or causing that person to fear that you may physically harm or kill them
Recklessly, knowingly, or intentionally causing physical harm to that person
Robbery in Texas is a second-degree felony. A second-degree felony carries a minimum 2-year prison sentence and a maximum 20-year prison sentence. If convicted, you could also be ordered to pay a maximum fine of $10,000.
Your robbery charge could be upgraded to aggravated robbery if you committed a robbery while using or brandishing a deadly weapon or seriously injured someone. You could also be charged with aggravated robbery if you physically injure or threaten or cause a disabled person or elderly person over 65 years old to fear death or bodily injury. Aggravated robbery is a first-degree felony with a stiffer penalty than a robbery conviction. If convicted of a first-degree felony, you could be sentenced to a minimum of 5 years and a maximum of 99 years in prison. You might also be fined up to $10,000.
FAQs About Obtaining an Expunction
Unfortunately, Texas doesn't make it easy for you to obtain an expunction. The process can be confusing. Below are some questions and answers that could help you if you decide to move forward with seeking an expunction.
What's the difference between an expunction of my criminal record and non-disclosure?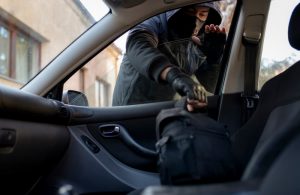 You could seek an expungement or a non-disclosure order for your criminal record. There are differences between the two.
A non-disclosure order would prohibit third parties from obtaining your arrest or criminal record for the offense you're seeking non-disclosure for. So if you apply for employment or reside in an apartment, the employer or housing company wouldn't have access to your arrest and criminal record concerning your robbery offense. Some offenses don't qualify for non-disclosure, such as aggravated robbery that results in the injury or death of a disabled or elderly person. Additionally, a non-disclosure order doesn't preclude law enforcement or other public agencies from releasing details regarding your robbery arrest, charge, or conviction with one another.
An expungement would clear the robbery offense from your record. Your arrest, charge, and/or conviction for the robbery offense would essentially be deleted from your record as if it never occurred. There are requirements that you must meet to have your robbery offense expunged.
Can I get an expungement of my robbery charges?
Generally, to qualify for expunction of your record relating to a robbery offense, you have to have been:
Acquitted of your robbery charge
Pardoned after being convicted of robbery
Arrested for a robbery offense but not charged
Charged with a robbery offense, and the charge was subsequently dropped
When can I apply for an expungement?
You must wait a certain amount before you can file a petition for an expungement of a robbery arrest or charge from your record. Because robbery is a felony, you must wait three years from the date of your arrest or the date the alleged robbery occurred to file a petition for an expunction if you were arrested but not charged with the offense. If you were charged with robbery, you must wait five years from the date of the alleged offense.
How can I receive an expungement of my robbery charges?
To obtain an expunction of the robbery charge on your record, you must file a petition or application and fully and accurately complete forms with the court. You'll also have to pay a fee unless you can prove financial hardship for which you could receive a waiver. The court will schedule a hearing where you can advocate for why your record should be expunged. The involved prosecutors and victims of the offense can object to your being granted an expunction at this hearing. A judge will then decide whether to grant you an expunction order.
Get a Robbery Expungement Attorney to Help
The Collin County criminal defense attorneys of Rosenthal Kalabus & Therrian can help you seek a court order to clear your record so you can move on with your life unencumbered by your past criminal record. Call us now at (972) 369-0577 to schedule a free consultation to discuss your options.