Collin County Expunction Lawyers for DUI
If you were charged with DUI in Texas, you should contact Rosenthal Kalabus & Therrian to learn about your options for an expunction of your criminal record.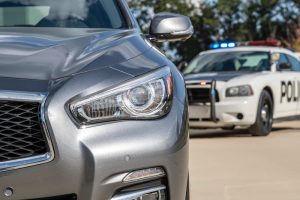 An expunction is a court order requiring physical and digital items associated with a person's arrest to be destroyed. Even if you are never convicted of the crime, the arrest remains on your criminal record. Someone could access the documents, evidence, and other information related to your case. Although a conviction never occurred, the arrest itself could be enough to prevent you from finding a good job, place to live, or obtaining higher education.
At Rosenthal Kalabus & Therrian, we understand the legal and personal ramifications of a DUI arrest. After facing this type of criminal charge, putting your life back together can seem like an uphill battle. Anytime you want to seek certain opportunities, you could face setbacks because of your criminal past.
Our Collin County expunction lawyers are ready to be your advocate and fight for your right to have your criminal records expunged. You will not be alone during this complicated legal process. We will remain by your side until the end.
Call Rosenthal Kalabus & Therrian at (972) 369-0577 today for your free and confidential consultation.
Documents Included in a Criminal Record
The court and law enforcement begin collecting information related to a criminal offense the second a person gets arrested. The court clerks file certain documents for the case, and the government starts collecting evidence to prove the defendant is guilty.
Common documents added to someone's criminal record for DUI include:
Arrest/incident reports
Documents filed with the court
Radio transmissions
911 transcripts
Bodycam and dashcam footage
Jail detention records
DNA samples
Crash reports if an accident occurred due to the DUI offense
Fingerprints
A successful expunction of these records means you can legally deny you had ever been arrested for DUI. Credit reporting agencies, landlords, employers, and other members of the public won't be able to access your criminal history because it no longer exists.
Eligibility for Expunction of DUI in Texas
You must meet specific requirements under the Texas Code of Criminal Procedure Title 1 Chapter 55 to be eligible for a DUI expunction. You could file a petition with the court if your case involved any of these circumstances:
The charge was filed and dismissed
The court of appeals overturned your DUI conviction
The statute of limitations expired, preventing the state from charging you with DUI
The DUI case was dismissed before charges had been filed
The grand jury returned a no bill, which means sufficient evidence did not exist to prosecute you with DUI
The jury returned a not guilty verdict following trial
You were a minor at the time of the offense
You had not been convicted of any felony offenses in the five years prior to your DUI arrest
You completed a diversion program successfully
You were convicted of DUI, but the governor pardoned you
You completed probation or deferred adjudication
You went to trial or pled guilty, and the jury convicted you but for a reduced charge
Even if the judge dismisses the charges against you, the arrest and other information associated with your case will remain on your criminal record. It doesn't automatically disappear. You must file a petition with the court for an expunction. If you are eligible, you should hire a DUI expunction lawyer from Rosenthal Kalabus & Therrian immediately.
How to File a Petition for DUI Expunction
You must follow a specific procedure to petition for expunction of a DUI charge or arrest. You must include the information below in your petition according to the Texas Code of Criminal Procedure 55.02:
Your personal information
Details regarding your DUI charge
Email or physical address of each business, government entity, and person with the records, files, and information associated with your DUI arrest or charge
Your right to expunction
A signed and notarized verification page included with your petition
Relevant documents supporting your petition, such as an order of dismissal or acquittal
Once you draft the petition, you must file it with the appropriate court. The district court you file with should be in the county where the offense or your arrest occurred.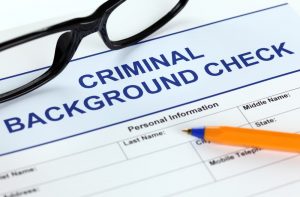 After filing your petition, the court will set a hearing date. They should send a notice of the hearing to you and all entities and people listed in the petition. The court will determine whether you can have your DUI expunged during the hearing. They will issue an order for expunction if they rule in your favor.
Petitioning for a DUI expunction is a complicated and time-consuming process. You shouldn't attempt to handle your case alone. Rosenthal Kalabus & Therrian can draft the petition for you, gather supporting evidence, and file it with the court. We are familiar with state laws and procedures involving expunction. We will use our experience and knowledge to fight for your rights and try to reach your desired outcome.
The Collin County DUI expunction lawyers of Rosenthal Kalabus & Therrian will aggressively seek to have your DUI record expunged, so your past doesn't ruin your future. We know the far-reaching consequences of an arrest and the toll it can take on you and your family. Our legal team has the experience and resources to handle every aspect of your case on your behalf so you can focus on getting your life back on track.
We are available 24/7 to take your call. You can reach us whenever you need us to ask questions or discuss the status of your case. You will be our top priority from the moment you retain our services. We aim to provide every client with personalized attention and legal guidance from start to finish of the process.
Contact Us
If you were arrested for DUI and want to learn more about whether you're eligible for an expunction of your criminal record, contact Rosenthal Kalabus & Therrian right now. One of our Collin County criminal defense attorneys will be happy to meet you for a free consultation to review the circumstances of your case and advise what we can do for you. Call us right now at (972) 369-0577.