Lawyers for Challenging Sentences and Convictions in Collin County
Were you convicted in a criminal trial of a crime you didn't commit? Or were your rights violated during trial proceedings? You can challenge your conviction or sentence through an appeal or post-conviction proceedings. However, appeals and post-conviction proceedings can afford relief from a conviction and sentence only in certain circumstances. You need an experienced criminal appellate lawyer who can evaluate the evidence in your case and identify potential claims you can successfully raise in an appeal or post-conviction proceeding.
If you believe you have grounds to challenge a criminal conviction and sentence, get seasoned legal help to advocate for your rights. Contact Rosenthal Kalabus & Therrian for a confidential case evaluation with our criminal appellate attorneys today.
Understanding the Grounds for Challenging Sentences and Convictions
If your conviction or sentencing resulted from errors by the trial court or prosecutorial/juror bias, you can challenge your conviction or sentence on appeal or in post-conviction proceedings. However, a defendant must identify some error or miscarriage of justice to challenge a conviction or sentence successfully. Defendants may not file an appeal to retry their case simply because the evidence might have supported a different verdict or sentence.
Examples of issues commonly raised on direct appeal from a conviction and sentence include:
Prosecutorial misconduct, including withholding of exculpatory evidence or intentionally excluding prospective jurors for protected characteristics such as race
Erroneous rulings by the trial court on evidentiary motions. These include excluding exculpatory evidence or admitting improper, prejudicial evidence or hearsay testimony.
Erroneous denials of pre-trial motions. Such as motions to suppress evidence or dismiss the charges
Violation of the right to a speedy trial
Failure to merge related convictions for sentencing or imposition of illegal sentences
Post-conviction proceedings usually rely on new evidence not available during the original trial. The new evidence shows a deprivation of a defendant's fundamental rights or to prove the defendant's innocence.
Common grounds for post-conviction proceedings include:
Police or prosecutorial misconduct
New evidence challenging the reliability of scientific or forensic evidence/testimony
Illegal sentencing
New exculpatory evidence proving innocence. Such as exclusionary DNA evidence or another person's confession to the crime
Ineffective assistance of trial or direct appellate counsel
The Impact of Ineffective Assistance of Counsel
Criminal defendants have a constitutional right to effective assistance of legal counsel during trial and appeal. Although effective counsel does not mean excellence or perfection. Defendants have the right to expect that their attorney will diligently investigate the case. They will present persuasive evidence and arguments. And file motions or pursue defense theories as part of a reasonable trial strategy. However, when an attorney's performance falls below this standard, a criminal defendant may have the right to a new trial or appeal because a lack of effective assistance of counsel necessarily renders criminal proceedings fundamentally unfair. Frequent ineffective assistance of counsel claims include:
Failure to investigate evidence, witnesses, or alibis
Failure to file meritorious pre-trial motions. These include motions to exclude evidence or to dismiss charges
Failure to pursue viable defense theories like self-defense
Failure to communicate or coordinate with the defendant
Failure to object to errors or misconduct during trial
Failure to preserve issues for appeal
Failure to file a notice of appeal when requested by the defendant
Gathering New Evidence and Reevaluating the Case
In some cases, a defendant can challenge their conviction and sentence long after the verdict or after the time for appeal has passed. A defendant might seek post-conviction relief when they obtain new evidence unavailable during the original criminal prosecution that might alter the case outcome if presented to a judge or jury. New exculpatory evidence or evidence of police/prosecutorial misconduct may give the court a reason to reevaluate the case. The court determines that a defendant deserves a new trial so that a jury can consider the new evidence. Or, if the evidence proves the defendant's innocence, the charges may be dismissed.
Navigating the Appeals and Post-Conviction Relief Process
If a defendant has a claim of error they wish to raise on appeal, they must file a notice of appeal within 30 days of the trial court's pronouncement of the verdict and sentence. The notice of appeal identifies the issues the defendant wants the appeals court to resolve. The defendant must also supply the appeals court with the trial record. Which usually includes the case docket and transcripts of the trial and pre-trial hearings so that the appeals court can review what occurred in the trial court. The defendant must also submit an appellate brief that explains the issues on appeal in greater detail and provides legal authority to prove an error occurred during the prosecution. Appellate courts frequently hold oral arguments for the parties and their counsel to present arguments and answer questions from the judges.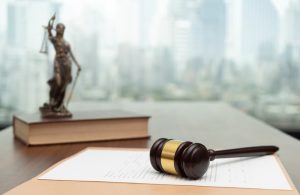 Defendants may appeal as of right to the Texas Court of Appeals. If that court denies the appeal, the defendant may petition the Court of Criminal Appeals of Texas to take up a discretionary review of the case. However, death penalty cases go directly to the Court of Criminal Appeals on appeal. A defendant may petition the U.S. Supreme Court for discretionary review under a writ of certiorari directly after the trial or after exhausting state court appellate rights, but only if the defendant has a federal constitutional issue.
How Our Legal Team's Expertise Makes the Difference
At Rosenthal Kalabus & Therrian, our seasoned criminal defense attorneys have successfully obtained relief on appeal and in post-convictions for multiple clients. We have secured resentencing, new trials, or even outright dismissal of charges based on errors that deprived clients of their fundamental rights or on new evidence that exonerated the client. Our legal team has extensive experience in criminal law, including having previously served as prosecutors, giving us insight into how the government pursues criminal cases. We focus on appeals and post-conviction proceedings where our clients have a strong claim of error or innocence that makes it likely they will obtain relief. Our attorneys will exhaust every option and work tirelessly to overturn an unfair or wrongful conviction.
Contact a Criminal Appellate Lawyer Today
If you have grounds to challenge your conviction or sentence, you need experienced legal representation to help you make compelling arguments to the court. Call Rosenthal Kalabus & Therrian at (972) 369-0577 today for a confidential consultation with a criminal defense attorney from our team about your legal options.
Related posts
What constitutes a computer crime in Collin County