What Constitutes the Crime of Elder Abuse in Texas?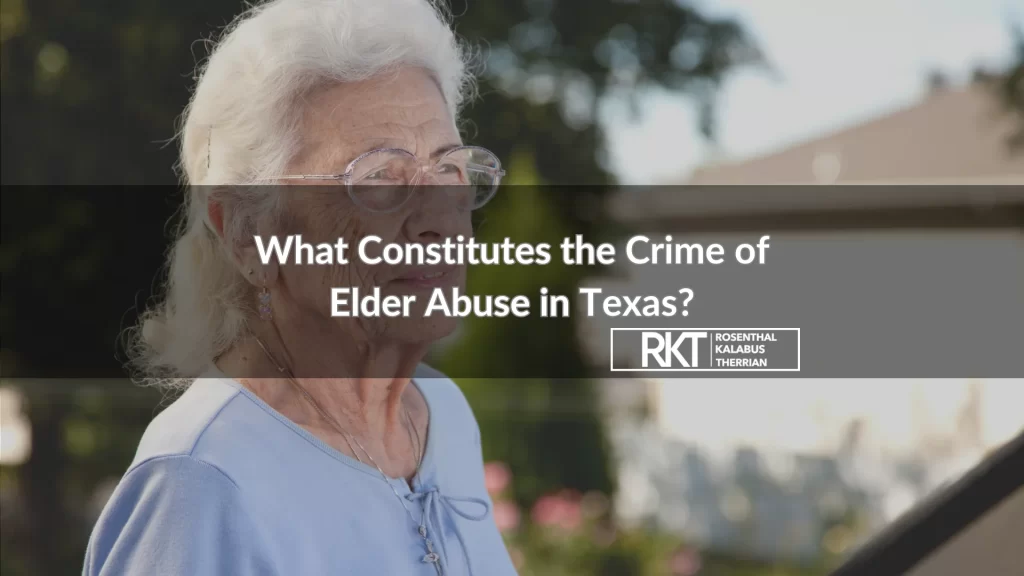 While many accusations of elder abuse are real, some are exaggerated or arise from a misunderstanding. Are you a caretaker who is facing elder abuse charges? If so, you need to protect yourself from criminal charges.
Texas Elder Abuse Laws
While elder abuse is often physical in nature, it refers to any type of mistreatment that causes some sort of damages, such as injuries or financial loss. Under Texas law, abuse, neglect or exploitation of a child, senior or adult with disabilities must be reported by any Texas resident who witnesses it. If the report is made in good faith, the person who files the report will be immune from liability. In addition, their name will be kept confidential.
It is crime to not report abuse. Under Texas law, a person who knows about a situation involving abuse or neglect and does not report it can be charged with a Class B misdemeanor. False claims of elder abuse are forbidden and can also result in criminal penalties.
What Is Elder Abuse?
Elder abuse can come about in various forms. You can be charged and convicted of elder abuse if you commit actions such as the following:
Physical abuse. This occurs when a person causes injuries to an elderly person.
Emotional abuse. This may include name-calling, harassment, intimidation and threats.
Sexual abuse. This often involves sexual activity but can also include unwanted touching and fondling.
Financial abuse. This means using an elderly person's resources for your own personal gain, such as stealing money, credit cards and financial account information.
Confinement. This involves unnecessary restraint or isolation.
Deprivation. This means intentionally depriving an elderly person of essentials such as food, water, shelter, medication or physical assistance unless the person desires to go without such care.
Neglect. Neglect occurs when a caregiver unintentionally fails to provide an elderly person with food, water, shelter, clothing, medical care and other essentials.
Protecting Yourself From Elder Abuse Charges
Elders are perceived as vulnerable, and in a situation where you are charged with abuse, courts may believe the elder over you. To prevent elder abuse charges, it helps to be proactive. There are things you can do to protect yourself. For example, if you are a caretaker for a family member or other elderly person, contact a lawyer to understand your responsibilities. Ask how you can protect yourself from such allegations, even if they seem unlikely.
Even if you don't physically provide care for your loved one, you should also seek legal advice if you are in charge of your senior's finances or estate. You don't want to be accused of financial abuse.
If you are convicted of elder abuse, you could face serious criminal charges. Depending on the circumstances, you could face first, second or third-degree felony charges. A third-degree felony can mean up to 10 years in prison and a fine of up to $10,000. A second-degree felony can result in up to 20 years in prison and a $10,000 fine. A first-degree felony is the most serious, resulting in a $10,000 fine and life in prison.
Appeals and Post-Conviction Relief in Texas Elder Abuse Cases
If the state convicts you of elder abuse in Texas, you have options for appeals and post-conviction relief. For instance, if any errors occurred during your trial, they might have unfairly influenced the verdict. Texas law grants defendants the right to appeal these outcomes.
But remember: an appeal isn't a second trial. Instead, you're challenging legal mistakes made during your case. You have just 30 days from the original trial verdict to file an appeal.
Once you appeal, you and your lawyer gather records of the trial for review, including trial transcripts. You'll then file an appellate brief pointing out the trial's errors. While the state can respond, you'll have the final word with a reply brief. Most criminal appeals also involve oral arguments before the appellate court.
In Collin County, criminal appeals first go before the Texas Court of Appeals. If they don't rule in your favor, the Texas Court of Criminal Appeals is your next stop. If they affirm the conviction, you might, in specific scenarios, appeal to the U.S. Supreme Court.
Beyond Appeals: Post-Conviction Relief
But what if the appeal doesn't work, or you discover new evidence? That's where post-conviction relief comes in. In Texas, this often takes the shape of a petition for a "writ of habeas corpus." This is a powerful tool, especially if you can show mistakes or biases in your trial or if you find new evidence proving your innocence. A writ of habeas corpus allows the court to remand the case for resentencing, dismiss the charges, or order a new trial.
Get Help From a Collin County Criminal Defense Attorney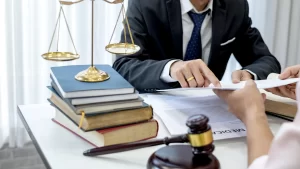 When you think of elder abuse, you may think of nursing home staff being accused of such crimes. However, much of the time, family members are the ones facing accusations. This can be an emotional situation for loved ones, especially if they are innocent.
If you are in this situation, make sure you have a solid defense. A Collin County criminal lawyer from Rosenthal Kalabus & Therrian can assess your case and reduce your charges or even get them eliminated altogether. If you have been charged with elder abuse, schedule a consultation with us. Give our office a call at (972) 369-0577 today.
Related posts
7 Questions To Ask Before Hiring A Criminal Defense Attorney