Five Ways to Avoid a DWI During the Holidays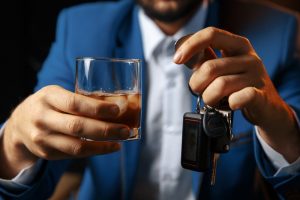 Many people celebrate during the holiday season. Some host parties at their homes, while others attend company events and dinners. It's supposed to be a fun time of year to spend time with friends and family and enjoy time off from work.
However, DWI, or driving while intoxicated, is common during the holidays. Too many people decide to drive after drinking, placing themselves and others at risk of serious harm. The intoxicated motorist could face a DWI charge if an accident occurs, resulting in an expensive fine or jail time.
The consequences of a DWI conviction can be far-reaching and affect someone's future. You could lose your job, ruin your reputation within the community, and cause significant emotional pain for your family. Even after paying your debt to society, you could face an uphill battle trying to move forward with your life.
There are multiple tips you can follow to avoid driving under the influence during the holidays, so you don't end the year with a DWI charge.
Stay Sober
The simplest solution to avoid drinking and driving is choosing not to drink at all. You might enjoy the celebrations that come with New Years', Thanksgiving, and other holidays but remaining sober not only keeps others safe when you drive home but also prevents a DWI arrest.
Drink water all night, or opt for club soda with a lime if you want to seem like you're participating in the festivities. You can also keep your friends and family safe by offering to be their designated driver at the end of the night.
Ask Someone to Pick You Up
You might have driven to the office Christmas party or Thanksgiving dinner at your relative's house thinking you would have just one drink. However, you ended up getting drunk and can't drive home.
Ask someone at the celebration to give you a ride or call a trusted friend or family member nearby you know isn't partying the same night as you. Either way, it should be someone that can get you back to your home safely.
Choose a Designated Driver in Advance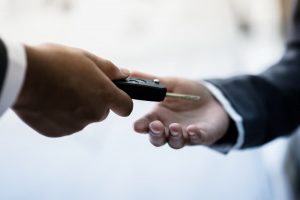 You should pick someone to be your designated driver before the festivities even begin. Plan this ahead of time, so the person you choose knows they need to stay sober all night. This can be a friend that attends the same dinner party as you or a parent waiting at home for your call.
Whoever you decide will be your designated driver should be a person you trust entirely not to place you in harm's way. If they're celebrating the holidays with you, you should feel confident knowing they won't give in to peer pressure or feel tempted to have a drink.
Request a Ride from Uber or Lyft
Rideshare services are convenient and affordable forms of alternative transportation. If you drink and can't find a reliable person to drive you home, you should call for an Uber or Lyft. It's much safer than taking the risk of driving while impaired.
Leaving your vehicle behind in the restaurant parking lot or at a friend's house might seem inconvenient. You know you'll have to find a way to pick it up and drive it home the next day. However, it will be much more inconvenient if you end up arrested and booked into the local jail.
Host a Party or Take the Celebration to a Hotel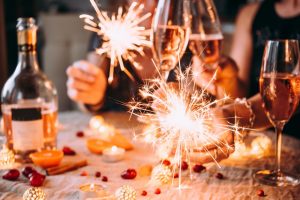 It's a lot easier to avoid a DWI if you host the holiday celebration at your home. This can guarantee you won't have to drive anywhere after consuming eggnog or another holiday-themed drink. At the end of the night, all you have to do is stumble to your bedroom.
Another option is to book a room at a nearby hotel. You can join in the festivities at the hotel bar or restaurant. Some people will turn their Christmas or New Years' stay into an entire weekend of exploring a new city or relaxing by the beach. The best part is you don't have to leave the premises when the party ends. Just walk to your hotel room when you're ready to go to sleep.
Contact Us
One bad judgment call can turn your holiday festivities into a dangerous and scary situation. It can even be fatal if you choose to drink and drive and crash into another vehicle. Law enforcement could arrest you for DWI even if you only had a couple of drinks. You might not have felt impaired, but alcohol can affect your physical and mental abilities more than you might think.
It's crucial to take the necessary safety precautions to avoid causing a car accident and putting other people in danger. When going to different holiday events, make the right decision and find a ride home or avoid drinking entirely.
If you were arrested or charged with DWI, contact Rosenthal Kalabus & Therrian immediately to inquire about beating your DWI charge. Our legal team will review the circumstances of your case to determine what we can do to help. You can depend on us to protect your rights and fight to secure your freedom and future.
Call (972) 369-0577 today for a confidential consultation.