Can a School Fight Be A Crime?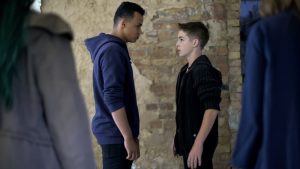 Yes. Depending on the circumstances of the fight, your child could face assault and battery charges. The consequences of a conviction can affect their entire life and future. Even though they're a minor, they could face a jail sentence. Spending time behind bars is traumatizing for any teenager. It can derail their path and create challenges upon their release.
Fortunately, Texas courts don't want to place children in jail. Judges will review the facts of the case to determine whether probation or a rehabilitation program would be a better option. State laws aim to rehabilitate teens so they can become productive members of society.
If you discover your son or daughter was charged or arrested after being in a fight at school, you should hire an experienced defense lawyer to determine how to proceed with their defense.
Handling the Intake Process Following an Arrest
A juvenile is a person between 10 and 17 years old. If your child were charged with assault after a fight at school, a juvenile probation officer would perform the intake. The officer needs to determine whether:
Your son or daughter is considered a juvenile under state law;
There's probable cause that your child committed a crime; and
The juvenile detention center should hold them until trial.
The intake officer can also meet with you to obtain additional information that could help determine if your child should stay in jail while awaiting trial. Some information they might collect includes:
Family history
School history
Mental health
Substance abuse
Current and past medications
Previous hospitalizations
Family criminal history
State law typically doesn't require first offenders to be held until trial. However, detention will likely occur if your child:
Has a prior conviction
Is a flight risk
Is a danger to themselves or others
Doesn't have a parent or guardian to supervise and care for them
Alternative Sentencing for Juveniles in Texas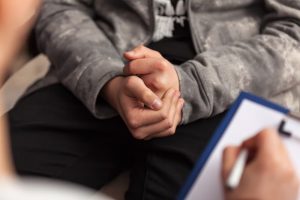 The court could impose alternative sentencing, so your child can avoid imprisonment. Alternative sentencing allows juvenile offenders to suffer the consequences of their actions while receiving the rehabilitation or treatment necessary to become law-abiding adults.
Benefits of alternative sentencing include:
They receive support, counseling, and treatment
It's a substitute for serving a sentence in jail
They're encouraged to reform and learn valuable life skills and lessons
They're prevented from committing another offense
The physical and mental effects of imprisonment are reduced
The chance of rehabilitation improves
Common alternative sentencing Texas courts impose on juveniles include:
Diversion Program
A diversion program allows juveniles charged with certain crimes to avoid prosecution. Your son or daughter must still serve their sentence but won't face jail time. They must meet various conditions while serving their sentence to complete the program successfully.
House Arrest
Juveniles could serve their sentence at home. They cannot leave the house or step outside a specific area for the duration of the sentence. They will also have a monitoring device, so the court knows where the juvenile is at all times. Two types of monitoring devices for house arrest include:
Radiofrequency electronic monitoring – The device sends a signal to authorities if the child leaves the allowed range.
GPS monitoring – Law enforcement can monitor and track the juvenile's whereabouts using a GPS device.
Community Service
The court could order your son or daughter to complete community service. This gives the child the opportunity to avoid imprisonment while bettering the community. Examples of community service include:
Creating and organizing treatment meetings
Performing unpaid work within the community
Sponsoring or counseling other juveniles struggling with substance abuse
Speaking at schools or events regarding the consequences of an arrest for fighting at school
Working at a nonprofit or public agency
Probation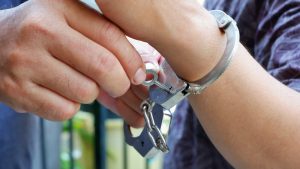 Probation involves supervision by a probation officer. The juvenile offender must meet conditions the court sets while serving their probation. These conditions could include:
Following a curfew
Avoiding drug and alcohol use
Entering a treatment program
Completing community service
Checking in with the probation officer regularly
Violating any requirements of an alternative sentence could result in sentencing and jail time. It's critical to consult a lawyer to determine whether your child is eligible for any of these alternative sentences.
Contact Us
The Collin County juvenile defense lawyers of Rosenthal Kalabus & Therrian are a team of dedicated and experienced criminal defense lawyers who will help you fight for your son or daughter. An assault conviction is serious in Texas. However, we could help your child avoid imprisonment and receive the treatment they need to rehabilitate. You can count on us to fight for their rights and future.
Call us at (972) 369-0577 right now for your free consultation if your child was arrested for a fight at school and faces criminal charges.