Attorney Vanita Budhrani Parker Joins Our Firm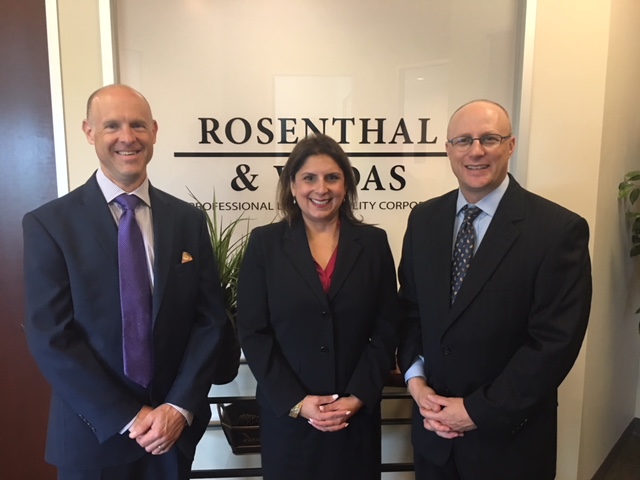 Rosenthal Kalabus & Therrian is pleased to announce the addition of attorney Vanita Budhrani Parker to its practice, having joined the firm in September 2018.
With more than 20 years of criminal law experience, including her background as both a Dallas County prosecutor and criminal defense attorney, Vanita is a tremendous asset to clients charged with alleged criminal violations.
Since leaving the Dallas District Attorney's office in 2009, Vanita has spent her time defending clients charged with crimes ranging from misdemeanors to Capital Murder. She specializes in defending clients diagnosed with mental illnesses or impairments and works with mental health providers and doctors to ensure that her clients are getting the treatment they need.
Over the course of her career, Vanita has represented law enforcement officers, acting as both a legal advisor and General Counsel for the Dallas Chapter of the National Latino Law Enforcement Organization and representing police officer defendants in various crimes as a defense attorney. She has also represented officers with the Texas Municipal Police Association.
Vanita brings litigation and leadership experience to our office and we're excited to have her on board," said Jeremy Rosenthal, co-managing partner of the firm.
Contact Rosenthal Kalabus & Therrian
Rosenthal Kalabus & Therrian, the largest criminal defense firm in Collin County, has two partners board certified in criminal law by the Texas Board of Legal Specialization. Both partners are former state criminal prosecutors and head a firm of seven lawyers who have dedicated their practice to the defense of individuals charged with criminal offenses. Our firm represents people that stand accused in a variety of criminal cases, including complex white-collar matters, federal conspiracies, state felony and misdemeanors and other serious allegations.