What to Do if Your Girlfriend Hits You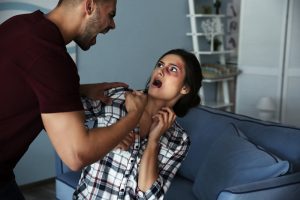 Physical violence and domestic abuse are all too common in romantic relationships, and anyone can suffer from abuse, regardless of gender. Statistics highlight that men, like women, often find themselves victims of abusive partners. If you're a man who's experienced physical abuse from your girlfriend, know that you're not alone and that an experienced attorney could help you address this issue. Knowing your rights and the steps you can take to ensure your safety is essential. Keep reading to learn more about what to do if your girlfriend hits you or otherwise commits an act of violence against you.
Acknowledge the Situation
The first step in dealing with domestic abuse is recognizing it. The stigma associated with male victims often leads to underreporting. It's critical to understand that abuse, in any form, is not acceptable and is not a sign of weakness on your part. Everyone deserves to be in a relationship free from violence and fear.
Document the Abuse
In any legal proceeding, evidence is paramount. If you've been physically abused, take photos of your injuries, make a note of dates and incidents, and keep a record of any threatening messages or emails. This documentation will help to establish a pattern of abuse and can be vital in a court of law.
Report the Incident
Once you have documented evidence, report the incident to the police. Do not hesitate to do so. Physical violence is a crime, and by reporting it, you're taking the first step toward justice. Obtain a copy of the police report, as it's essential if you decide to take legal action. Remember that if you are in an emergency and need help immediately, dial 911.
Reach Out to A Lawyer
It's essential to consult a lawyer with experience in domestic violence cases. They can guide you through the complex legal process, help you understand your rights, and advise you on the best course of action. Whether seeking a restraining order, filing a civil lawsuit, or pursuing criminal charges against the abuser, your lawyer is your best ally in this fight.
Get a Restraining Order
A restraining order, or protective order, is a legal injunction intended to protect victims of domestic abuse. It requires the abuser to stay a certain distance away from the victim and can provide a much-needed layer of safety. Your lawyer can help you apply for this and advise you on the process.
Participate in the Legal Process
Participating in the legal process is essential once you've reported the abuse and enlisted legal help. This could include testifying in court, complying with protection orders, and consistently maintaining records of abuse. It might be challenging, but it's a necessary step toward ensuring your future safety.
Seek Support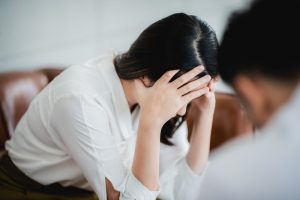 Aside from legal assistance, emotional support is crucial. Reach out to trusted friends or family members who can provide a safe space for you. Support groups and helplines are available for male domestic abuse victims. Various services and programs funded by the Texas Health and Human Services Commission (HHSC) are available to those who experience domestic violence in Texas. Many shelters provide temporary housing and services for male and female adults and children who have experienced violence in their households. Services are free, and there are no eligibility requirements. Supportive services include the following:
Temporary 24-hour shelter – State-funded centers provide short-term emergency residences for survivors of family violence 24 hours a day, every day of the year.
24-hour hotline 800-799-SAFE (7233) – This number is answered 24 hours a day, every day of the year, by trained volunteers and employees who provide survivors of family violence with immediate intervention through safety planning, understanding and support, information about shelter center services, and referrals to other service providers.
Additional supportive services include:
Assistance in obtaining medical care
Emergency transportation
Training for and help in seeking employment
Community education
Other services as needed
The HHSC advises people experiencing domestic violence to call the 24-Hour National Domestic Violence Hotline at 800-799-SAFE (7233) or TDD 800-787-3224.
Contact Our Experienced Lawyers in Collin County Today
Remember, no one should have to endure physical abuse. Taking the first step might be challenging, but it's a step toward reclaiming your life and freedom. If you are experiencing domestic violence, the attorneys at Rosenthal Kalabus & Therrian are here to help you navigate this difficult time and fight for the justice you deserve. Our attorneys have a reputation for success and will give your case the personal attention it requires. Call us at (972) 369-0577 or contact us online for a confidential consultation.