Five Signs You Hired the Right Defense Attorney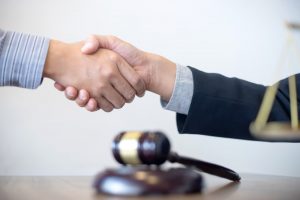 In an ideal world, every person in need of legal representation would get a lawyer who was the perfect match for their case. But finding a lawyer with the right skills, experience, and professional style for your unique circumstances can be a huge task.
When it comes to criminal defense, choosing the right lawyer can help you obtain a fair outcome for your case, whether you committed the offense in question. Choosing the wrong defense lawyer, however, can have seriously unfavorable consequences.
So, with countless defense attorneys in Texas, how do you know when you have found the right one? In this article, the legal team at Rosenthal Kalabus & Therrian discusses five key signs that can tell you whether you have hired the right defense lawyer.
#1 – They Communicate Clearly and Consistently
A good defense attorney provides clear and consistent communication to their clients at all times. Your lawyer should tell you upfront how you will receive updates as your case progresses. Whether you have a designated staff member to contact, a direct line to your attorney, or a proprietary case tracking app, there should always be a way for you to get the information you need.
Proper communication from your defense lawyer can easily make or break your case. If your lawyer returns your calls and emails promptly and seems to genuinely care about keeping you in the loop, chances are you have hired the right defense attorney.
#2 – Being Around Them Puts You at Ease
Facing criminal charges can be scary and overwhelming for anyone. A conviction could result in loss of freedoms and other far-reaching implications for your personal and professional life. But a good defense lawyer will listen to your side of the story, work to understand your goals, and address each of your concerns.
When you interact with your defense lawyer, you should feel like you can trust them to handle your case. This applies to more than just the attorney's skill set. Even the most credentialed attorney in the world may not succeed on your behalf if you simply cannot stand their personality or find a way to get along. However, if you notice that you truly feel more at ease after you talk to your lawyer, you have likely found the right one.
#3 – Their Fee Structure Is Straightforward and Affordable
One of the most common sticking points between lawyers and their clients is legal fees. Some defense lawyers charge flat fees for the various types of services they provide, while others charge hourly rates for the time they spend on your case. Neither approach is necessarily better than the other, but disputes can arise when lawyers fail to properly explain their fee structures to clients.
A good lawyer will explain every aspect of their fee structure well in advance of beginning work on your case. They should tell you whether they charge for time spent responding to calls or emails. If you feel as though you understand your lawyer's fee structure clearly and they are not nickel-and-diming you with unexpected charges, it is a good sign that you have the right lawyer.
#4 – They Have Handled Cases Similar to Yours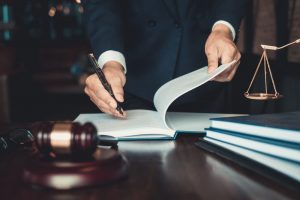 Attorneys are typically knowledgeable about multiple different areas of the law, but not every defense lawyer will have experience handling cases like yours. It is important to hire a lawyer with real-world experience handling similar cases because otherwise, it is unlikely that you will receive the best possible defense.
If you find a lawyer who has specific experience handling cases similar to yours, they are much more likely to know what to expect from the prosecution and how to prepare your defense accordingly. It is also a good idea to work with a defense lawyer who has experience in the court system where your trial will occur since they will know local case laws, judges, and prosecutors.
#5 – They Have a Proven Track Record of Success
Any time you hire an attorney, you are making a substantial investment for your future. That is why it is so important to choose a lawyer with a professional record of success. Take a look at the attorney's website to review their previous case results and testimonials from satisfied clients.
If your attorney has good online reviews from former clients, that is a great sign. After all, the best predictor of future behavior is past behavior. And if you know they have previously secured favorable outcomes for cases like yours, that is even better.
Contact an Experienced Criminal Defense Lawyer Today
If you are in the process of seeking a criminal defense lawyer in Texas, look no further than the trusted Collin County criminal defense attorneys of Rosenthal Kalabus & Therrian. We can answer your questions and evaluate your case for free when you call us at (972) 369-0577 or contact us online for a confidential strategy session.