What Are Open Container Laws in Texas?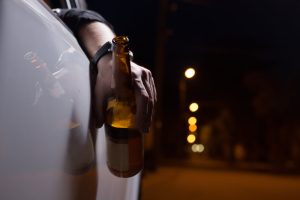 Drinking and driving is a serious issue in Texas, and the state has strict laws in place to deter this behavior. One of the laws that aim to prevent drinking and driving is the open container law. In essence, open container laws make it illegal to possess or consume alcohol in a vehicle on public roads or highways.
What Qualifies as an Open Container?
In Texas, an open container is defined as any container that has been opened, has had its seal broken, or has had any of its contents removed. This means that not only bottles and cans are considered open containers, but also any other receptacle that contains alcohol. Even if the container is not completely empty, it is still considered an open container under Texas law.
It's important to note that open container laws apply to all passengers in a vehicle, not just the driver. This means that if someone in the car has an open container of alcohol, even if they are not the driver, all passengers in the car can be charged with violating open container laws.
What Are the Penalties for Violating Open Container Laws?
If you're caught violating open container laws in Texas, you could face significant penalties. The first offense is a Class C misdemeanor, which can result in fines of up to $500. A second offense is a Class B misdemeanor, which can result in fines of up to $2,000 and up to 180 days in jail. If you have two or more prior convictions, you could be charged with a Class A misdemeanor, which can result in fines of up to $4,000 and up to one year in jail.
In addition to these criminal penalties, individuals convicted of violating open container laws may also face driver's license suspensions and increased insurance rates. If you're a commercial driver, you could face even more severe penalties, including losing your commercial driver's license and being prohibited from driving a commercial vehicle for a certain period of time.
It's also important to note that open container violations can have long-term consequences. A conviction can stay on your record for years, potentially impacting future employment opportunities and other aspects of your life.
What Should You Do if You're Facing Charges?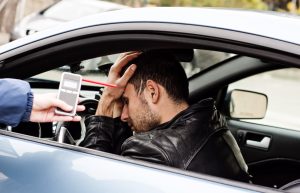 If you're facing charges related to open container laws in Texas, it's important to consult with an experienced criminal defense attorney as soon as possible. An attorney can help you understand the charges against you and your legal options. They can also work to build a strong defense on your behalf.
In some cases, an attorney may be able to negotiate a plea deal with the prosecution or have the charges dismissed altogether. Your attorney may argue that the container was not open or that it was in the trunk or in the possession of a passenger who was not consuming alcohol.
It's important to note that time is of the essence when facing criminal charges. The sooner you contact an attorney, the more time they have to investigate the circumstances surrounding your case and build a strong defense.
About Rosenthal Kalabus & Therrian
Rosenthal Kalabus & Therrian is a law firm based in Texas that specializes in providing criminal defense services to clients. With years of experience in handling various criminal cases, the firm has built a reputation for being one of the best criminal defense law firms in Texas.
At Rosenthal Kalabus & Therrian, the attorneys understand the gravity of being charged with a crime, and they work tirelessly to protect their clients' rights and freedoms. They have successfully defended clients in various criminal cases, including DWI, drug crimes, assault, white-collar crimes, and more.
The firm's team of attorneys is highly skilled, knowledgeable, and dedicated to providing personalized legal representation to each client. They work closely with clients to understand their specific circumstances and develop a customized defense strategy tailored to their needs.
Contact Rosenthal Kalabus & Therrian Today
If you or a loved one is facing charges related to open container laws in Texas, it's important to have a knowledgeable and experienced criminal defense attorney on your side. The attorneys at Rosenthal Kalabus & Therrian have a proven track record of success in defending clients against a wide range of criminal charges, including open container offenses. We are committed to providing each client with the dedicated, knowledgeable representation they deserve.
At Rosenthal Kalabus & Therrian, we understand that facing criminal charges can be a stressful and overwhelming experience. That's why we're here to help. We'll work tirelessly to protect your rights and defend your freedom.
Don't wait to get the legal help you need. Contact Rosenthal Kalabus & Therrian today at (972) 369-0577.