How Do I Know if I Have a Good Defense Lawyer?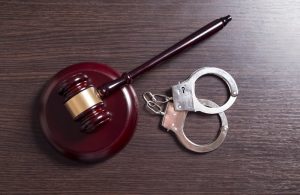 If you have been arrested or charged with a crime, whether it is a simple traffic offense or a serious felony, you should consider hiring a criminal defense attorney. In a criminal case, your personal liberty is at stake, and you have an absolute right to the representation of your choice. No matter how minor the charge is, always get the best defense lawyer you can.
How will you know if you have a good defense attorney? There are a few things you can do to be sure you've picked the right lawyer or law firm for the job.
Check Their Resume
Now that everything is online, you can look up prospective attorneys on the Texas State Bar website. This search site will let you know where the attorney went to school, when they graduated, and whether there have been any disciplinary actions against them. Watch out for any recent censures or suspensions and look to see if they are board-certified in Criminal Law or any other specialties.
Check Their Reviews
Just as tradespeople have Angi, there are sites for attorneys to advertise and post testimonials and reviews. Some places, such as Facebook and Google Plus, will not remove negative reviews for attorney sites. You need to take these reviews with a grain of salt, though—online reviews tend to be either glowing hyperbole or hate mail.
Communication Skills
You want to be able to talk to your attorney in your own language. Not necessarily a foreign language, although that can be helpful. A good attorney should be able to explain your case without talking in legalese. When you talk with your attorney, you should leave feeling confident, not confused.
Responsiveness
In a criminal case, your life is on the line. You want to know exactly what is going on at all times. You want your attorney, or at least the attorney's firm, to return your phone calls and emails right away. They should be able to tell you when any hearings or court dates are and tell you what you need to bring and where you need to go.
Learn About Their Courtroom Record
You can find this out by asking the attorney, the support staff, and even other people around the courthouse. You want an attorney who will fight for you zealously but still has the respect of the judge. A good criminal attorney is one who has a history of both courtroom victories and good plea deals. Too many trials may mean the attorney cannot negotiate, but too many plea bargains can mean the attorney is a poor litigator.
Some Warning Signs of a Criminal Attorney You Don't Want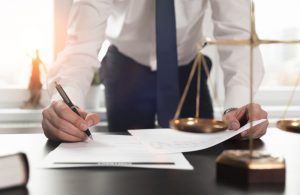 A good criminal attorney is one who has spent many years in criminal practice, can communicate well, has a solid courtroom record, and has satisfied clients. What are some things you should watch out for?
No experience in your type of criminal case. An attorney who has only handled DUI cases is not ideal for an assault case. Even worse is one who has never tried a criminal case alone.
Inadequate support staff for the case volume. Sometimes a "law firm" is two attorneys and a paralegal. If the attorney lacks the support staff to handle your case, you should keep looking.
The attorney wants a plea deal right away without discussing the facts of the case with you. Alternatively, the attorney wants to go to trial, even though you would rather plead the case out. An attorney who will not listen to your preferences is not going to handle the case with your best interests in mind.
The attorney does not return your calls or emails or does not treat you or other clients with respect. This can be as simple as taking other phone calls while meeting with you or doing paperwork while you are talking.
You should be comfortable discussing your case with your attorney and feel confident that your best interests will be represented when your case goes to court. If you are not satisfied in any way, you have the right to hire a different attorney.
Why You Should Hire Rosenthal Kalabus & Therrian
At Rosenthal Kalabus & Therrian, our Collin County criminal defense lawyers are zealous advocates for all our clients. We take their trust in us seriously and treat each case individually for the best outcome we can obtain for each client. Call us at (972) 369-0577 or reach us online with our contact form, and we will be in touch with you right away. This could be the most important call you make, so make it count. Call us today.